Energy Assessment (1-5), gum transfers on handmade paper.
Energy Assessment (Lipstick), 2012, Gum TRansfer on handmade paper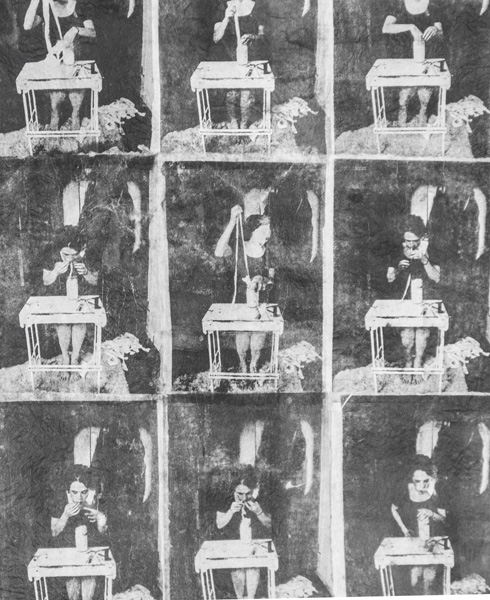 Energy Assessment, 2011, Gum Transfer on Handmade Paper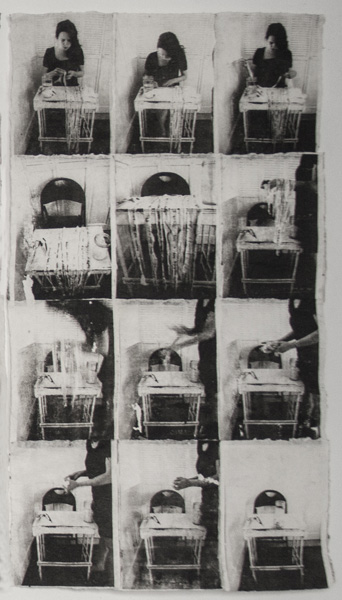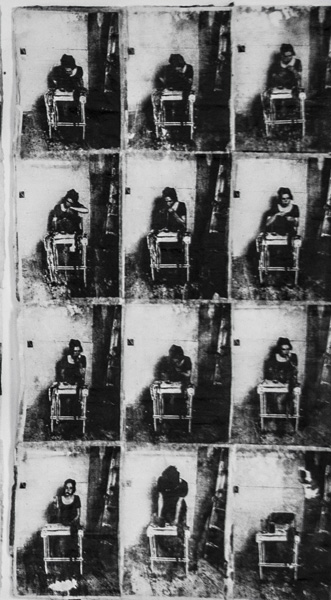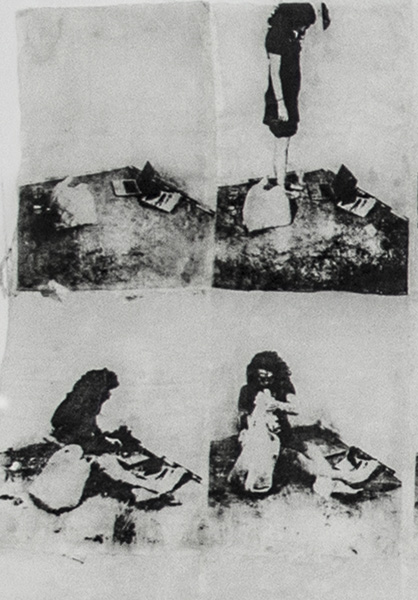 Energy Assessment is a series of five separate print and handmade paper pieces.  Each work is comprised of five large scale print works.  The imagery for the piece was created through an intuitive, personal, and meditative act of preparing, processing, ingesting, and organizing strips of fabric.  The work serves as the document of an action in order to reflect upon what consumed resources may look like and offers viewers a way to appraise consumption, intake, desire, and the allocation of energy, and material.
The pieces were created by pulling sheets of handmade paper using the abaca fiber. After the paper has dried it is printed on using paper lithography, a transfer method of printmaking that uses photocopies and gum arabic. The prints are sequenced and assembled in a grid to create the final piece.