2019
MARCH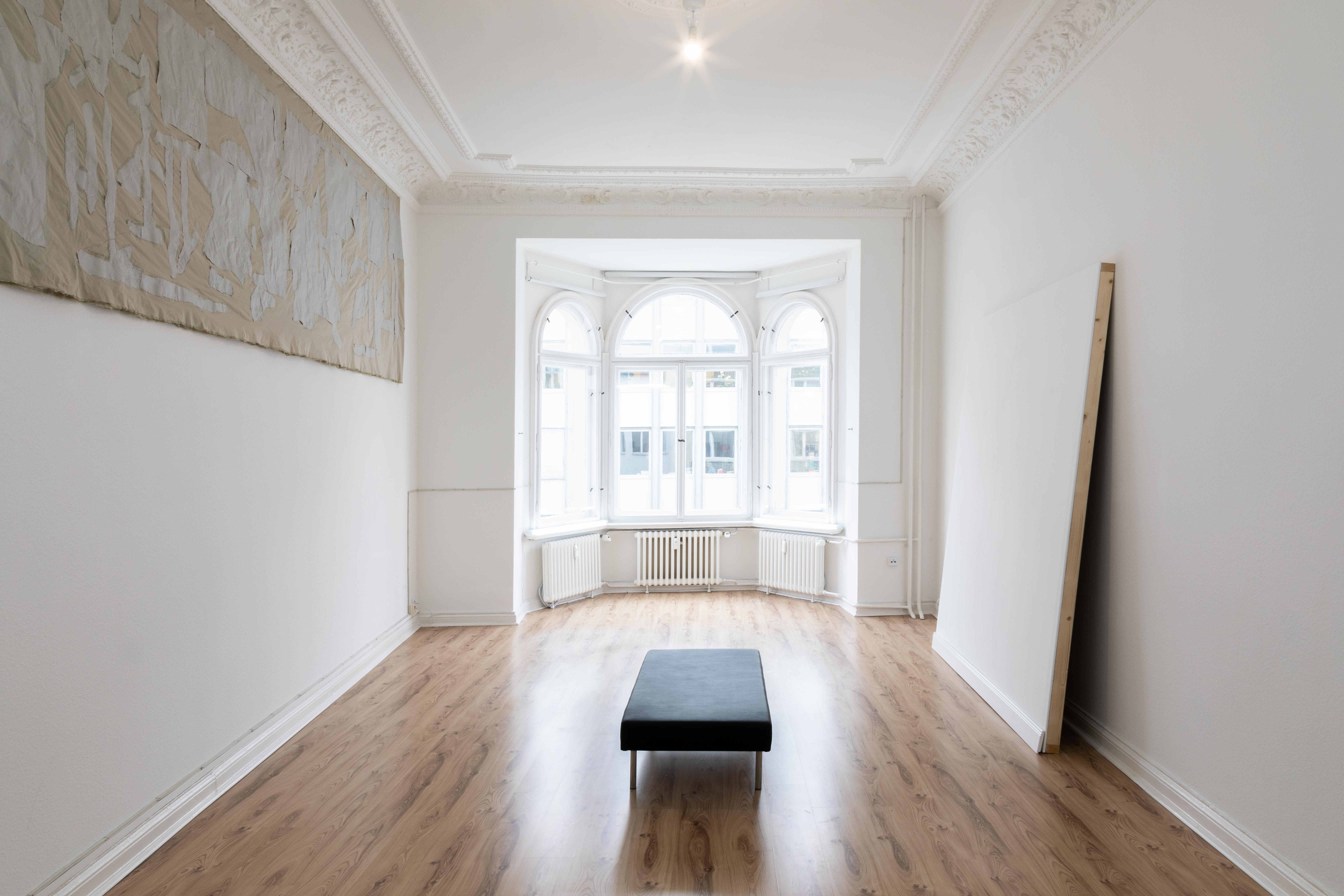 Ain't No Use
opening March 22nd, 6-10pm
@ Crybaby
Genthiner Str. 36
10785 Berlin
"Rather like wishing to hammer a table together tidily, meticulously, with a craftsman's skill, and at the same time do nothing. But not so that they could say: 'Hammering is nothing to him,' but rather 'Hammering is real hammering to him, and at the same time it is nothing too,' which would of course make the hammering become even bolder, even more resolute, even more real, and, if you like, more crazy."
The exhibition Ain't No Use presents a collection of works that engage with the question of utility – inverting the attributes of functionality and through modification or commentary relating to their surrounding environment.
/
»einen Tisch mit peinlich ordentlicher Handwerksmäßigkeit zusammenzuhämmern und dabei gleichzeitig nichts zu tun und zwar nicht so, daß man sagen könnte: >Ihm ist das Hämmern ein Nichts<, sondern >Ihm ist das Hämmern ein wirkliches Hämmern und gleichzeitig auch ein Nichts<, wodurch ja das Hämmern noch kühner, noch entschlossener, noch wirklicher und, wenn du willst, noch irrsinniger geworden wäre.«
Die Ausstellung Ain't No Use versammelt Arbeiten, die sich mit der Frage nach Nutzbarkeit auseinandersetzen, Funktionszuschreibungen umkehren und sich mal modifizierend, mal kommentierend auf den sie umgebenden Raum beziehen.
with
Lotta Bartoschewski
Olga Jakob
Dargelos Kersten
John Schulz
Erin Woodbrey
organized by Samantha Bohatsch & Annelies Kamen
exhibition text by Ferial Karrasch
image credit – John Schulz
2018
DECEMBER
Artist in Residence, Samband Íslenskra Myndlistarmanna (SÍM) Reykjavík, Iceland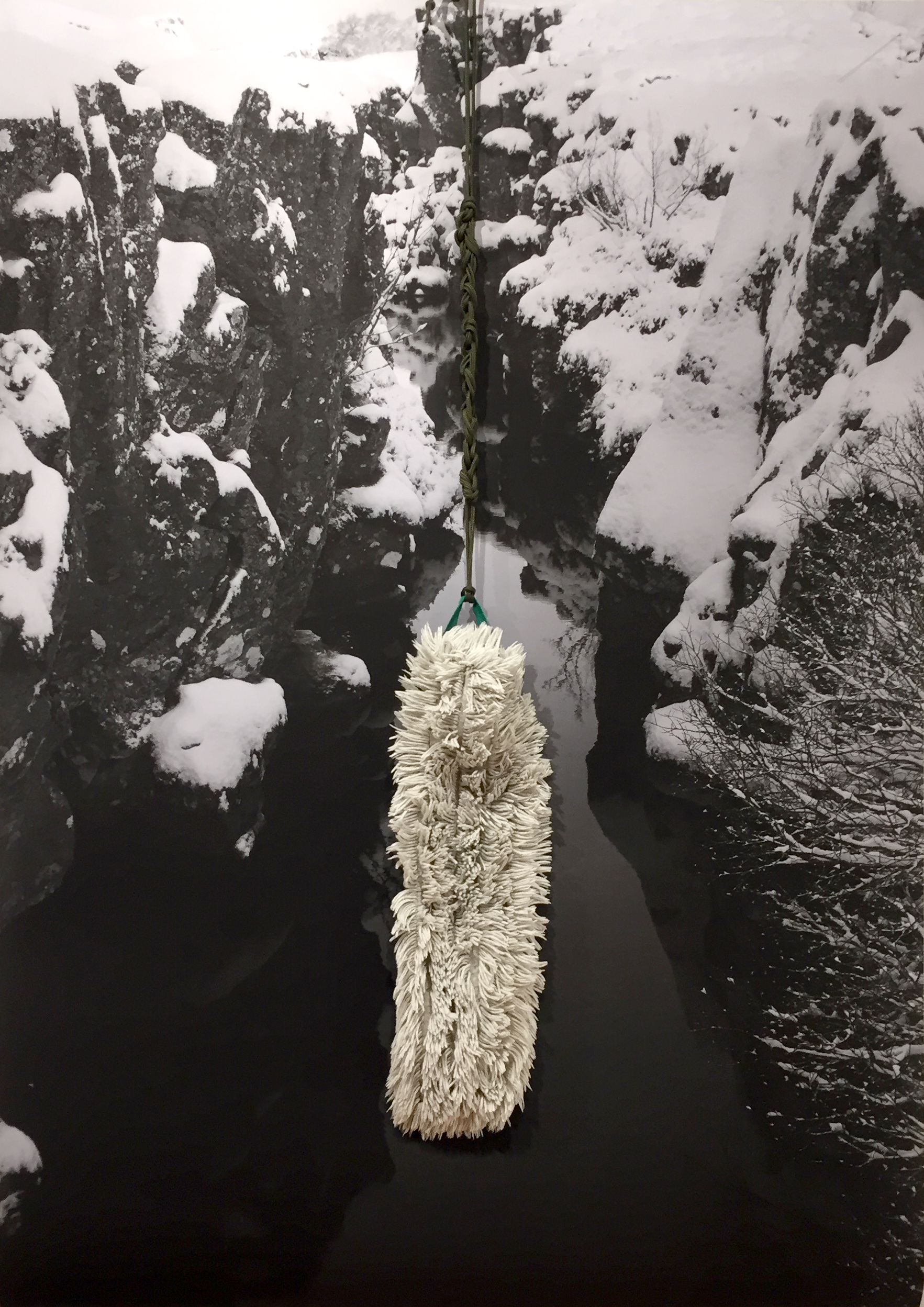 Erin Woodbrey, Fountain, 2018
Supplemental Light – Group Exhibition, SÍM Gallery, Tuesday, December 18, 5 – 7 pm, Hafnarstraeti 16 101 Reykjaviík, Iceland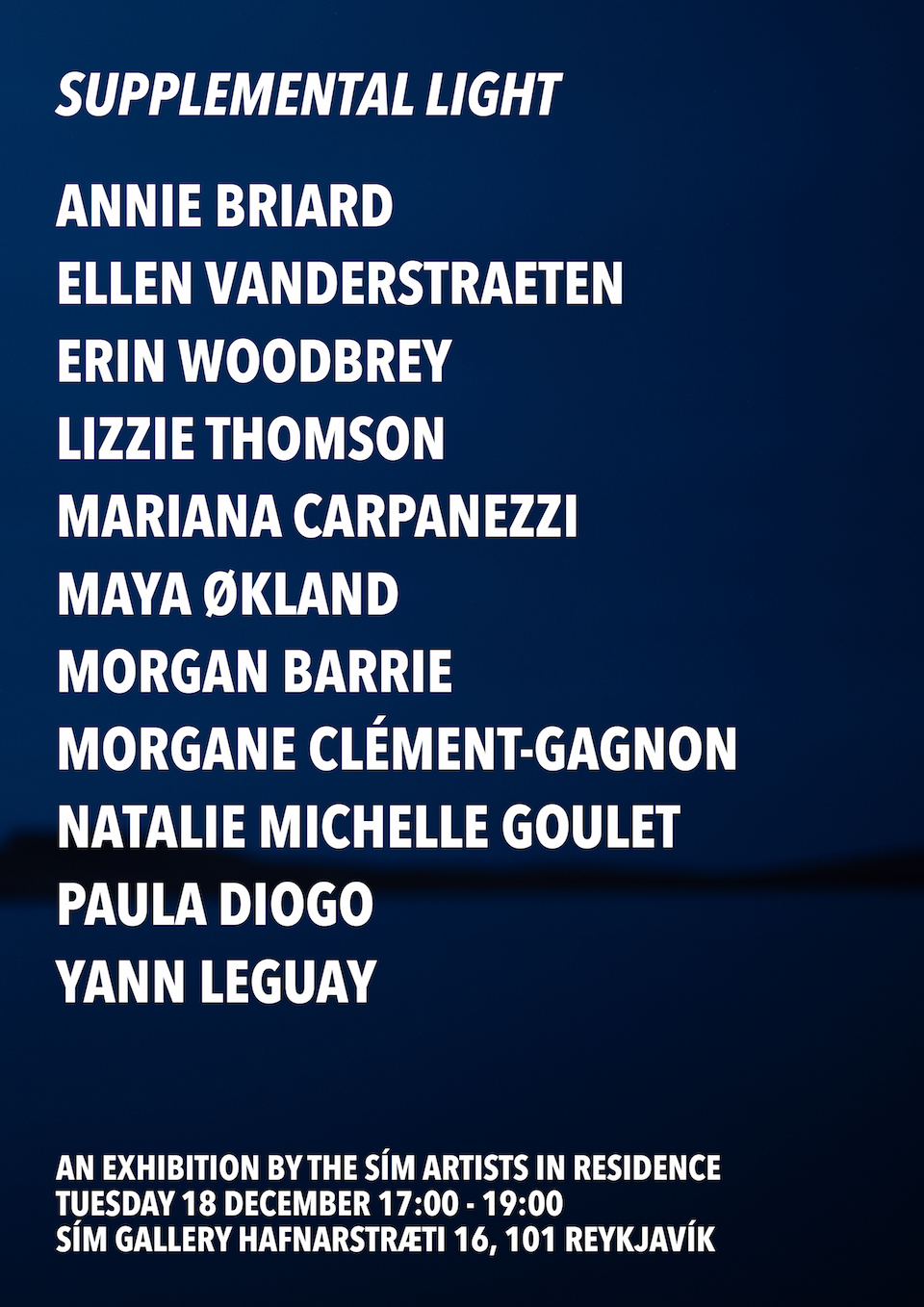 NOVEMBER
Hold, Run – Group Exhibition, Gaa Gallery Provincetown 494 Commercial Street Provincetown, MA, USA, November 10, 2018 – January 12, 2019. Reception on Saturday, November 24 from 3 – 5 pm.
Hold, Run examines the world-building capacities of sculpture and its ability to create, transform and occupy space: the blurred edges of what constitutes two and three dimensional forms, the life-like facsimile of the cast form as a stand-in for the human body, the transformation of found objects to convey ideas about use, history and the proposals of the future, the transcendent use of materials, and the ultimate passage of time and temporality seen through material resilience and impermanence. Exhibited artists include Esteban Cabeza de Baca, Isa Genzken, Peter Hutchinson, Gary Kuehn, Erika Wastrom, Gillian Wearing, Erin Woodbrey, and Peter Zimmermann.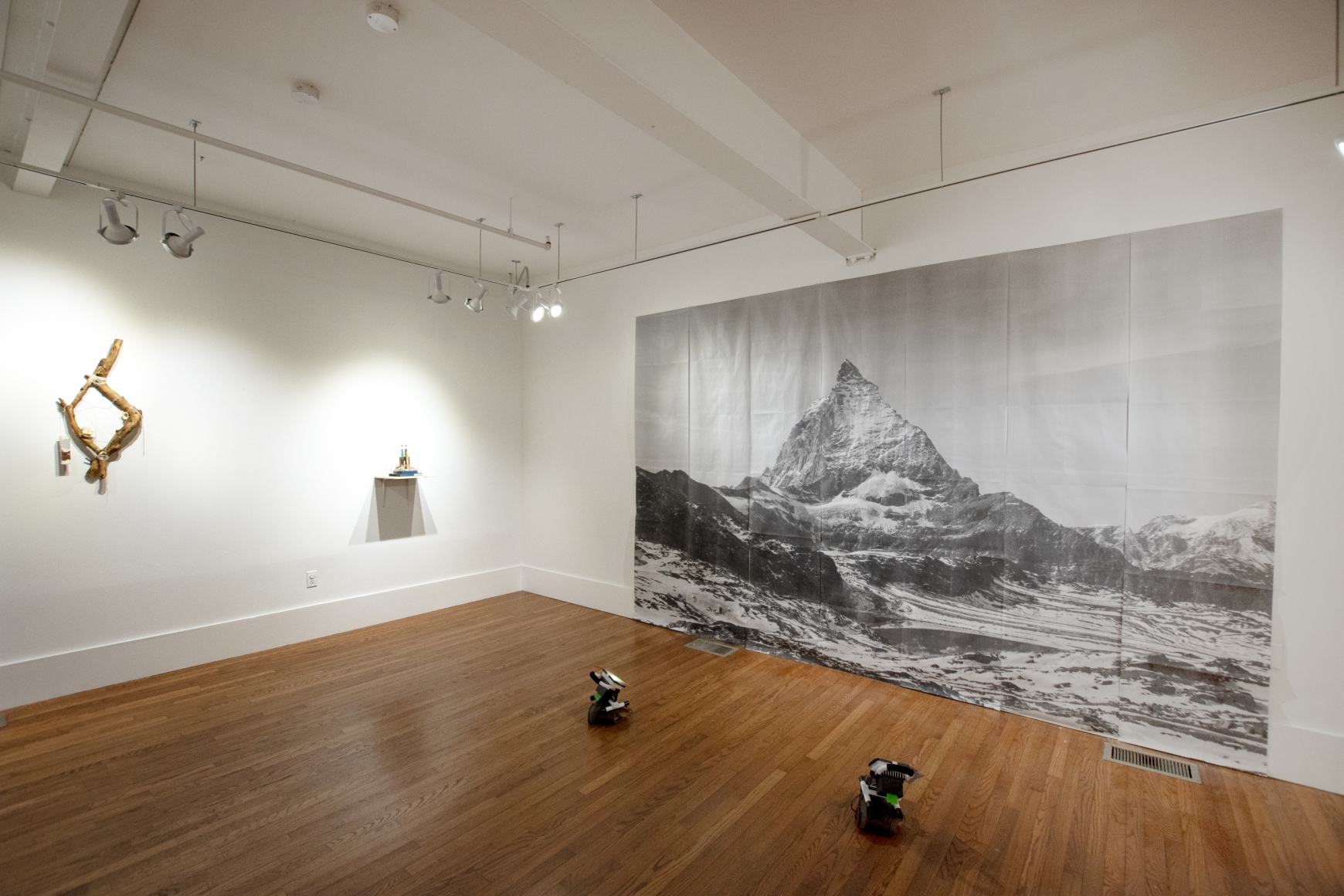 CMCA Biennial Exhibition – November 3, 2018 – March 3, 2019 – "Taking place in the fall of even-numbered years, the CMCA Biennial is an open, statewide juried exhibition featuring work in all mediums produced by the selected artists in the past two years. A snapshot of Maine's vibrant contemporary art scene, the CMCA Biennial dates back to 1978 and is the longest-running juried competition in the state. Jurors for 2018 are Kate Green, Guest Director of Marfa Contemporary, Marfa, Texas, and Robin K. Williams, Ford Curatorial Fellow at the Museum of Contemporary Art Detroit, Detroit, Michigan."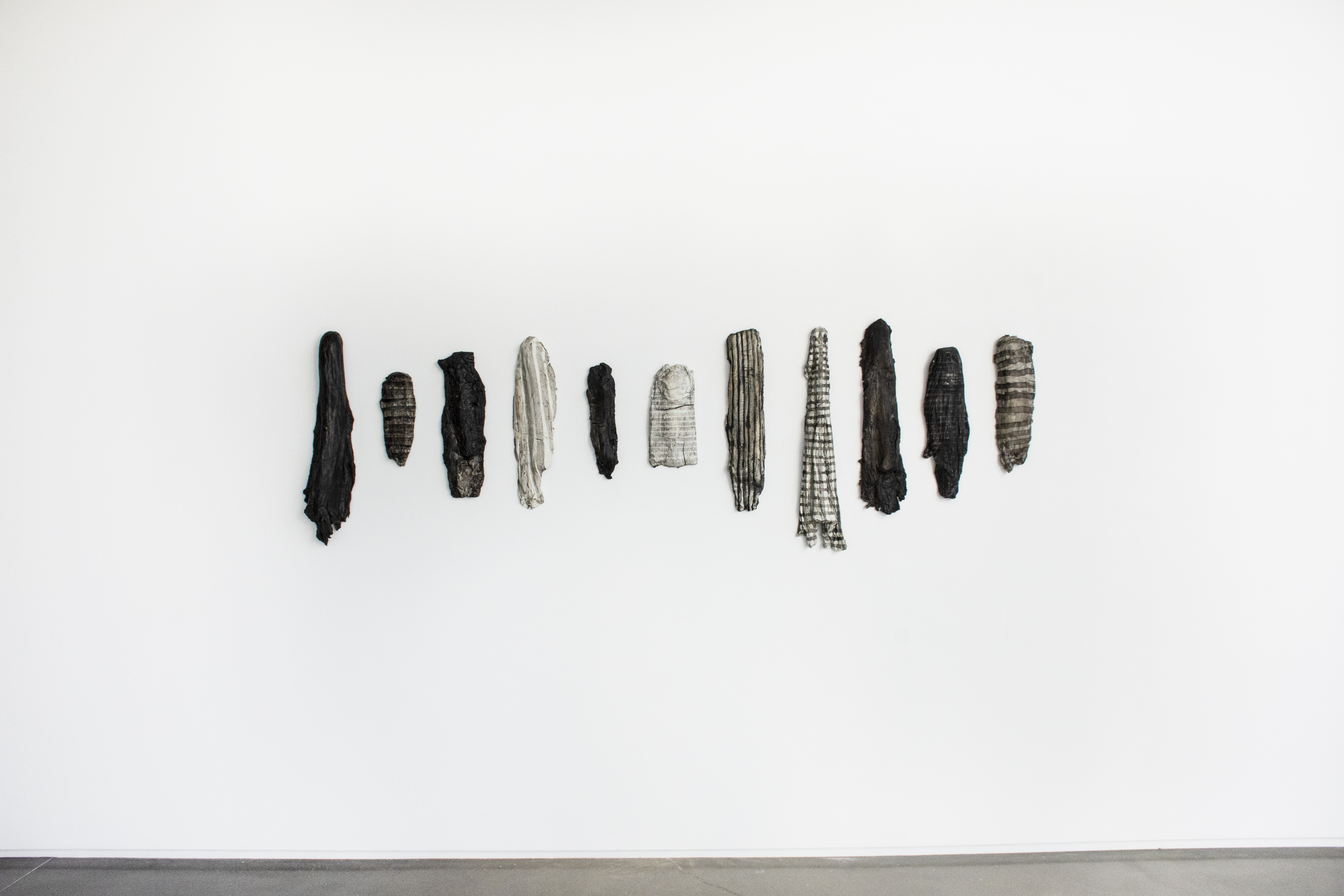 Erin Woodbrey, Fragment Series, 2017-18
AUGUST
Gaa Gallery Booth 064 at Code Art Fair, Copenhagen, Denmark – August 30 – September 2, 2018 – Three person exhibition featuring the work of Gary Kuehn, Dani (Leventhal) ReStack, and Erin Woodbrey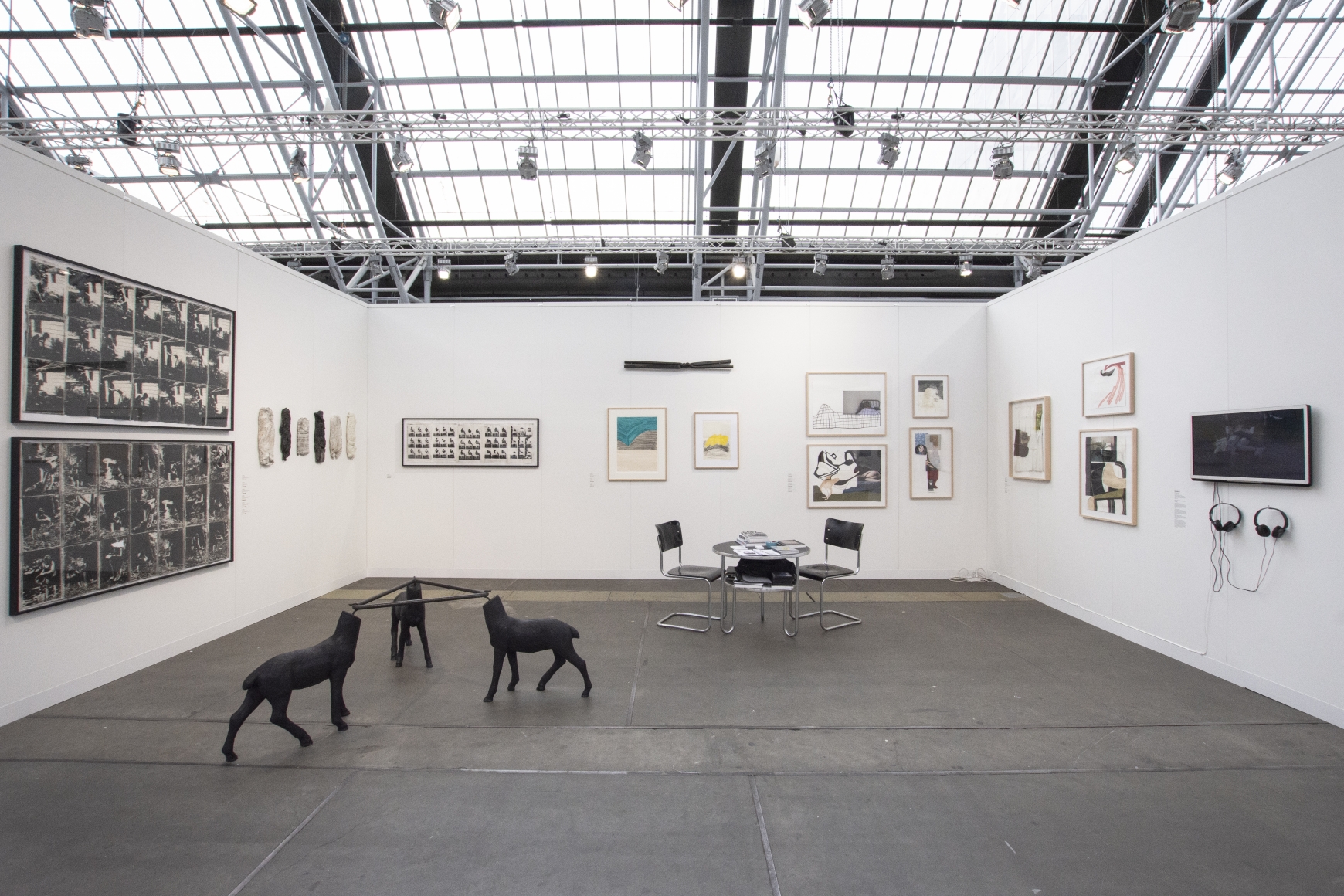 MAY
it went like this: the skyline was beautiful on fire at the Vermont College of Fine Art, May 9 – June 1, 2018 – 45 College St. Montpelier, Vermont.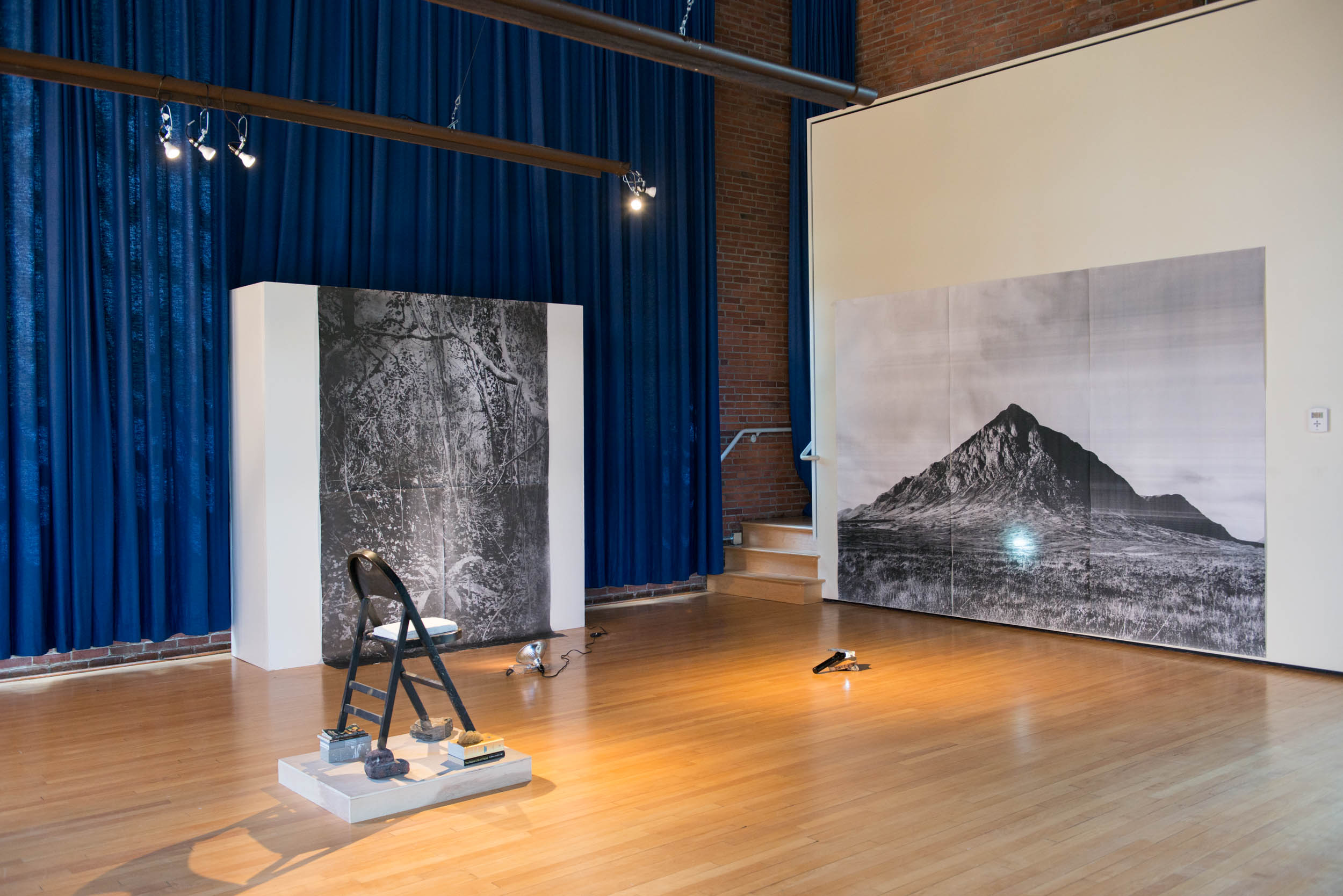 APRIL
Dani Leventhal Restack + Erin Woodbrey – Quill Ins't Staying Now, Gaa Gallery Project Space Cologne, Germany, April 14 – June 30, 2018 – Große Brinkgasse 8, Köln, Germany.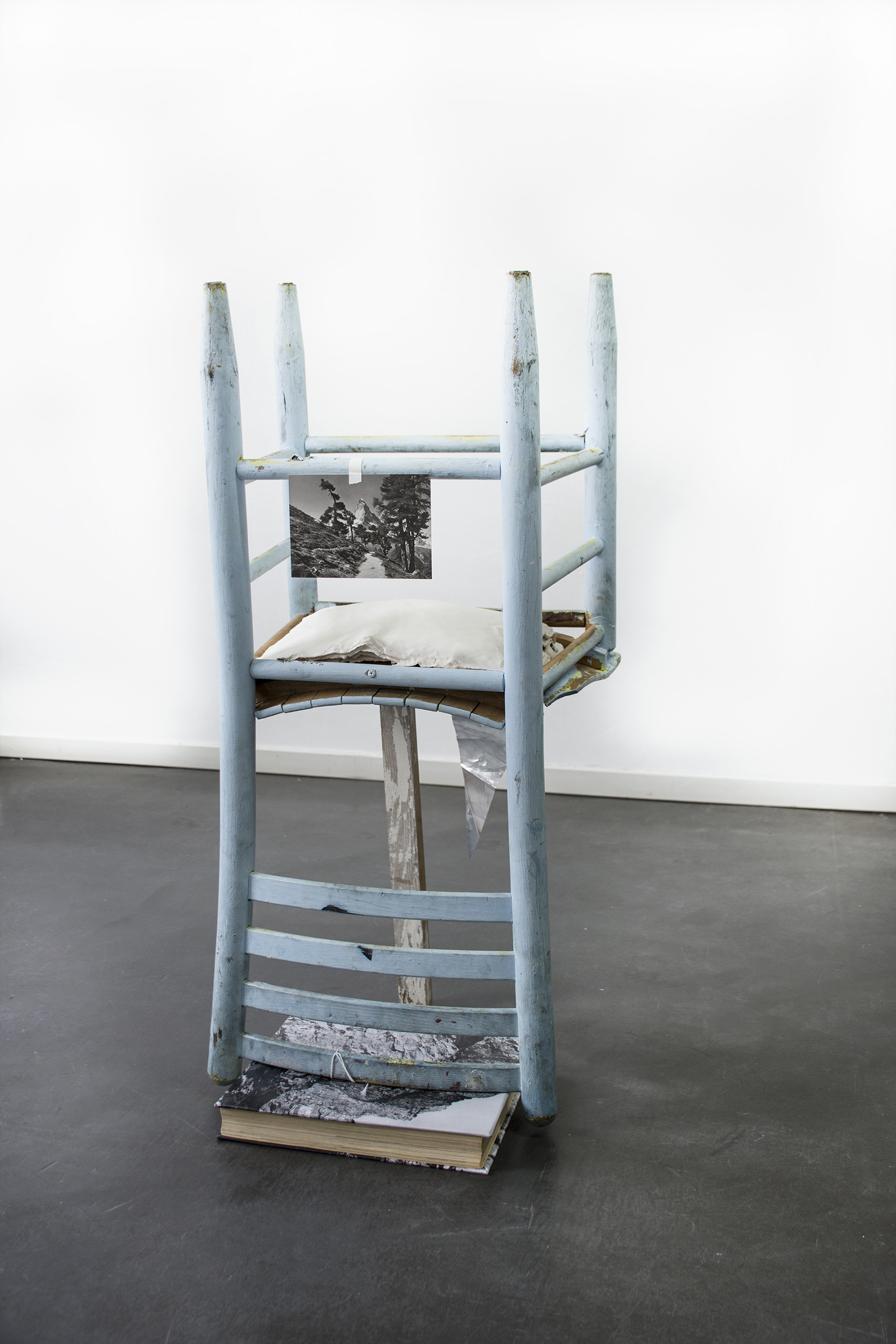 Image: Mountain Chair, 2017-18
MARCH
Visiting artist at the Swiss Federal Institute for Forest Snow and Landscape Research, Birmensdorf, Switzerland.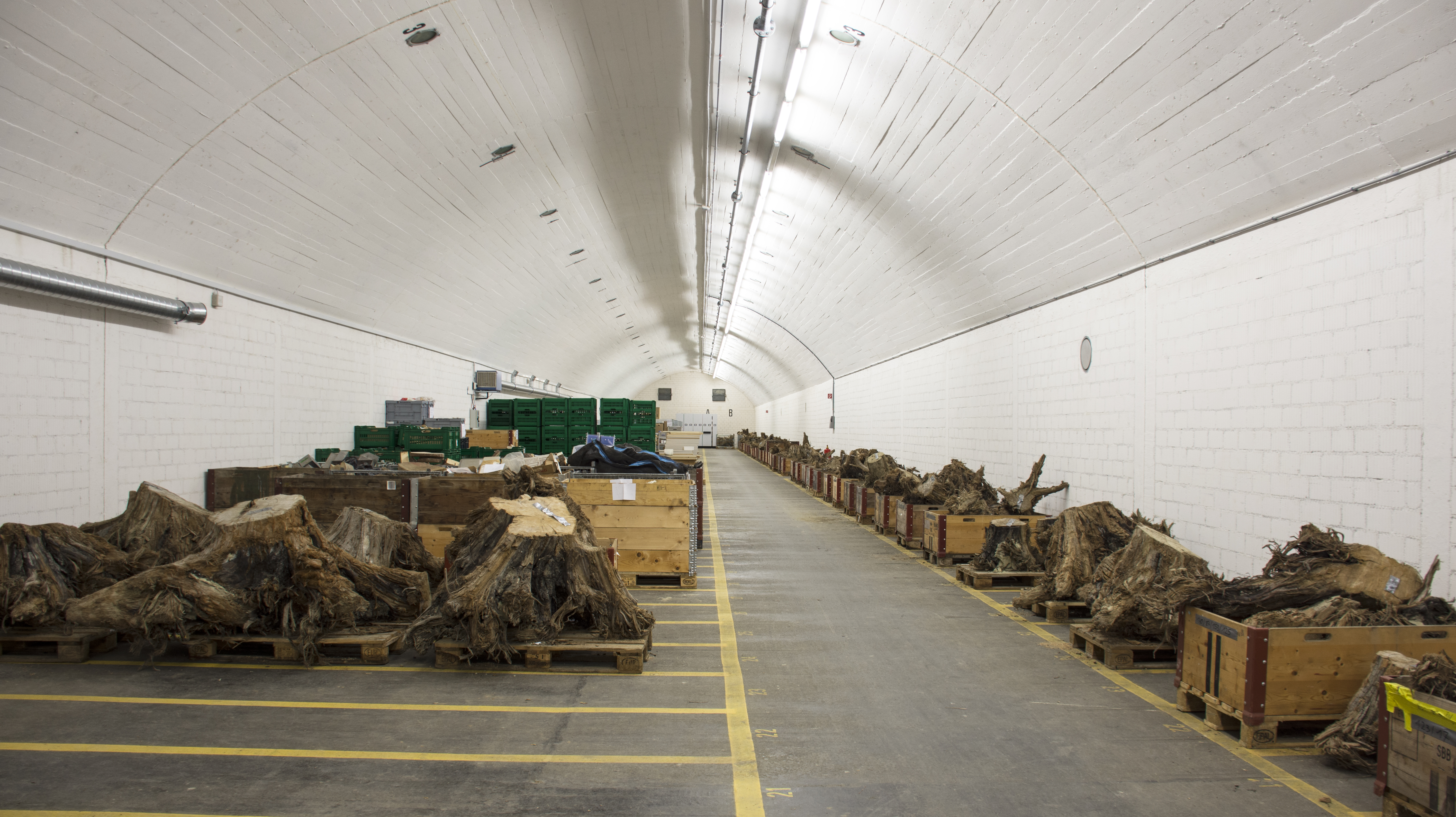 IMAGE: wsl Storage facility for subfossil trees, 2018
JANUARY
2018 Traveling Fellowship from Tuft's University School of the Museum of Fine Arts.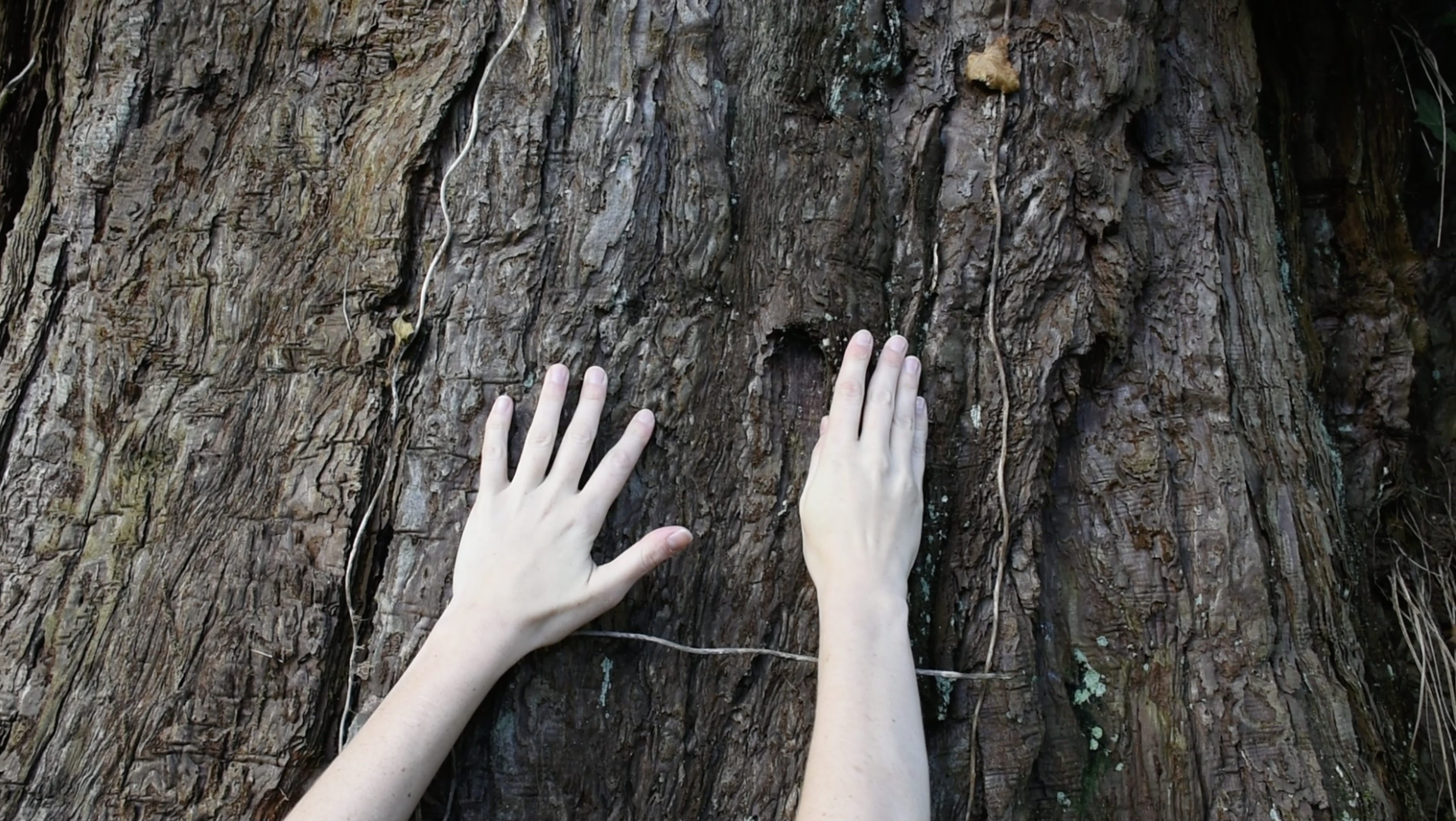 IMAGE: I am a tree, 2017
2017
DECEMBER
VSC Fellowship Residency at Vermont Studio Center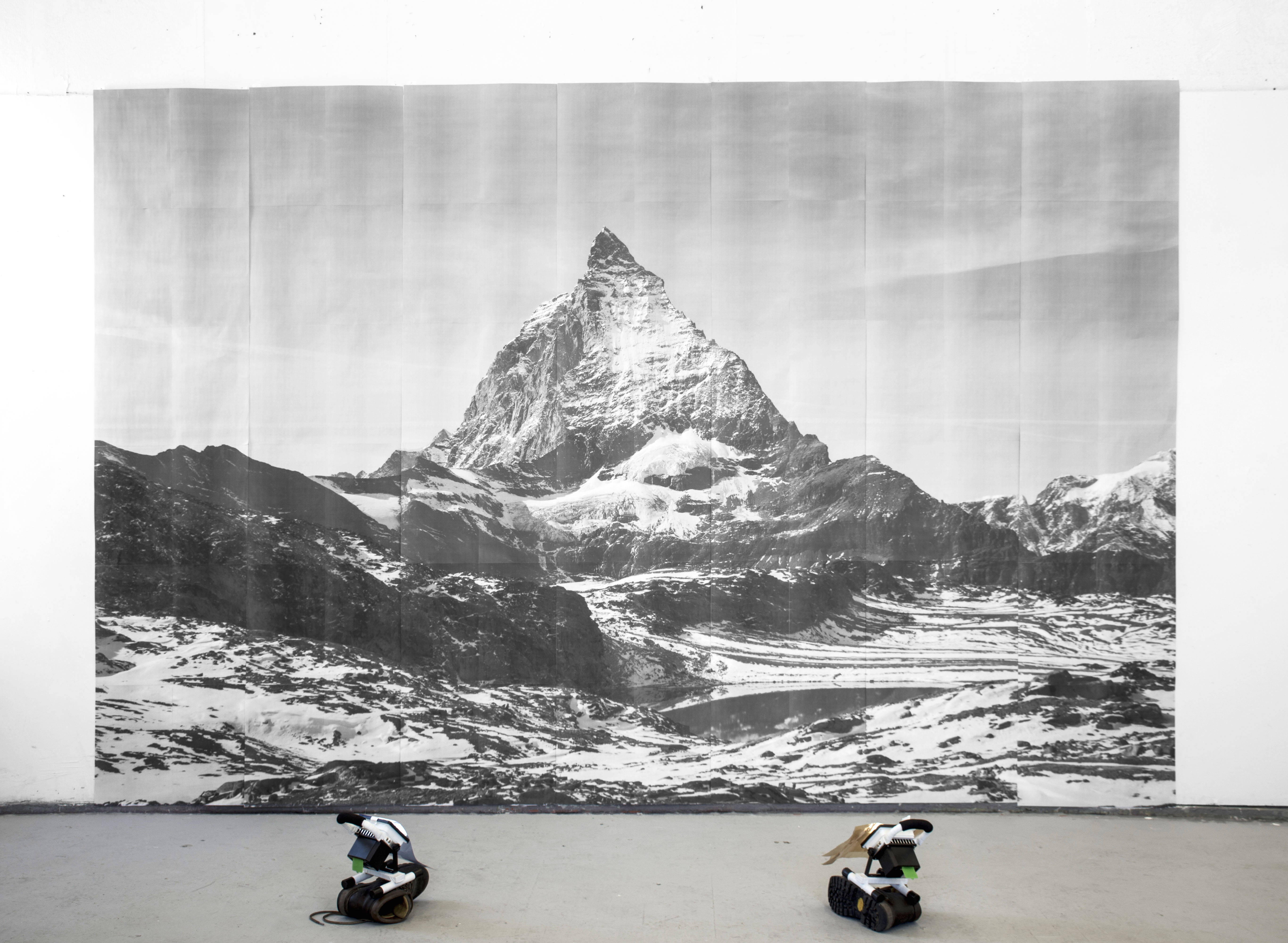 IMAGE: Mountain, Mountain, 2017
 NOVEMBER
Leg, Limber, Lumber, Limb, exhibition review by John Pyper for Delicious Line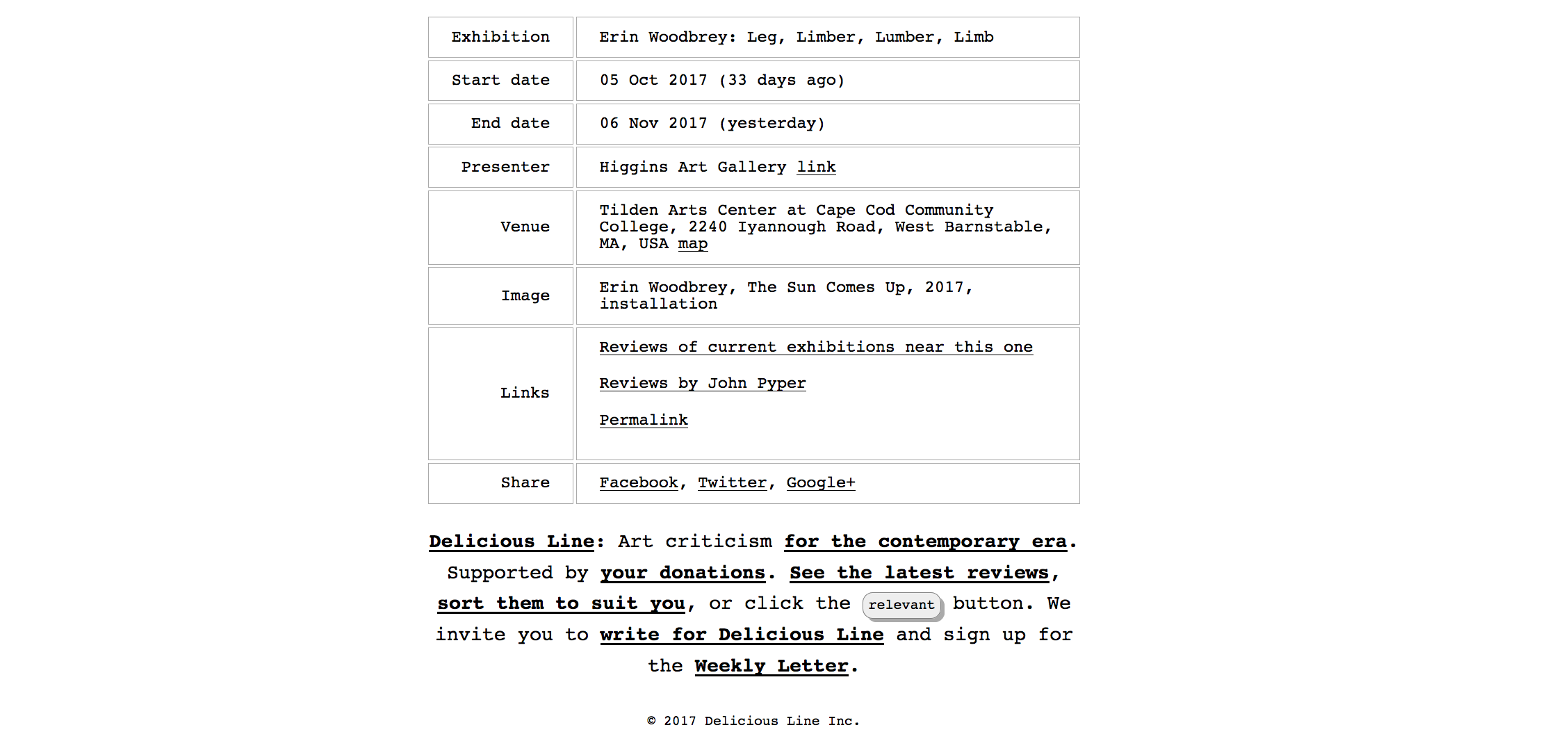 OCTOBER
Leg, Limber, Lumber, Limb, solo exhibition at Cape Cod Community College, Higgins Art Gallery, Tilden Arts Center at Cape Cod Community College, 2240 Iyannough Road, West Barnstable, MA, October 5 –November 6, 2017.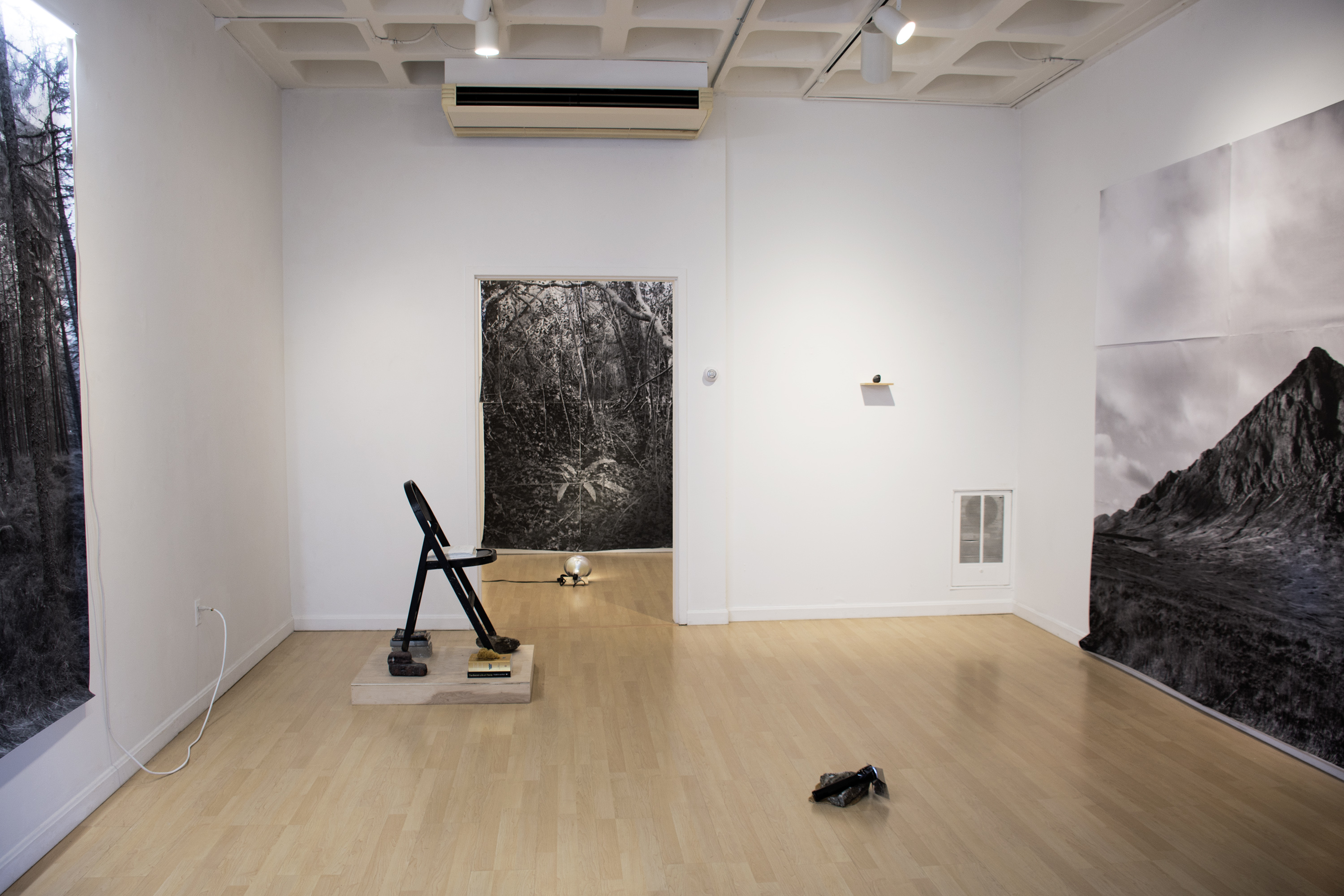 IMAGE: installation view from Leg, limber, lumber, limb, 2017
SEPTEMBER
Time Mothers, solo exhibition at Gaa Gallery, 494 Commercial Street, Provincetown, MA, September 1 – October 8, 2017. Opening reception September 1, 6 – 9pm.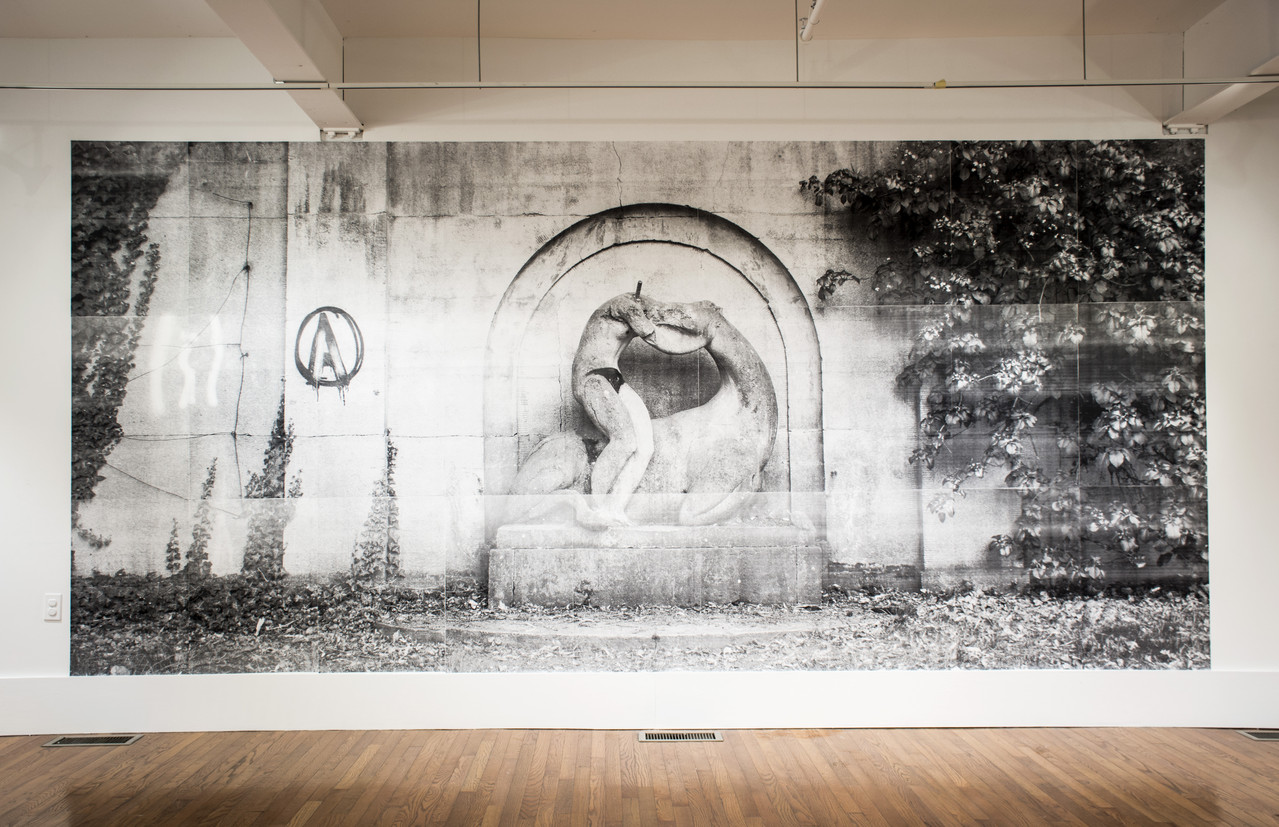 IMAGE: Time Mother, 2017
The Time Mother Take Magazine Feature by Alexa Harrison
Gaa Gallery Project Space Cologne, Artist Residency, March – April 2017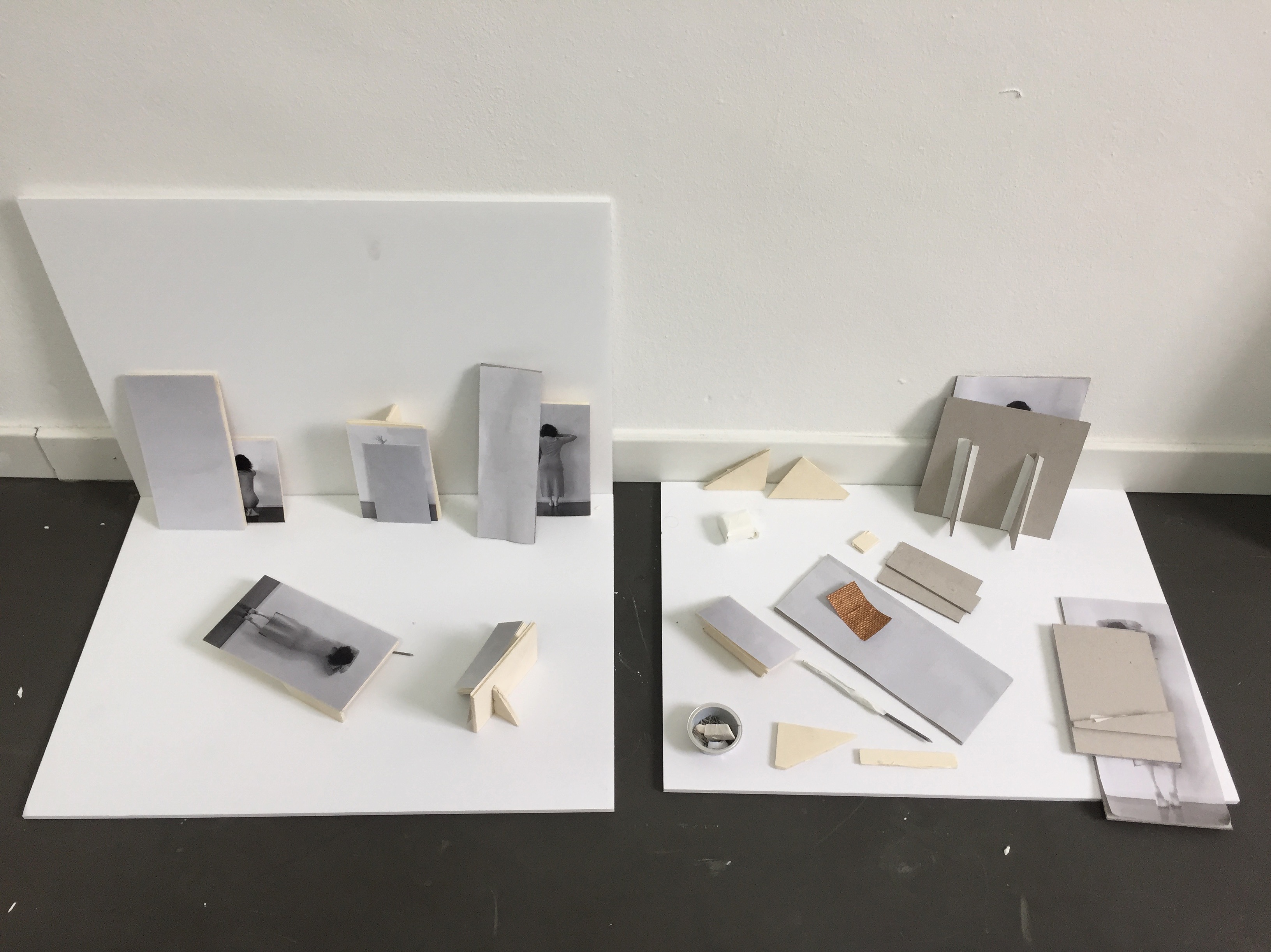 2016
DECEMBER
Gaa Gallery, Cologne, Germany, The Grass is Green, November 19, 2016 – December 31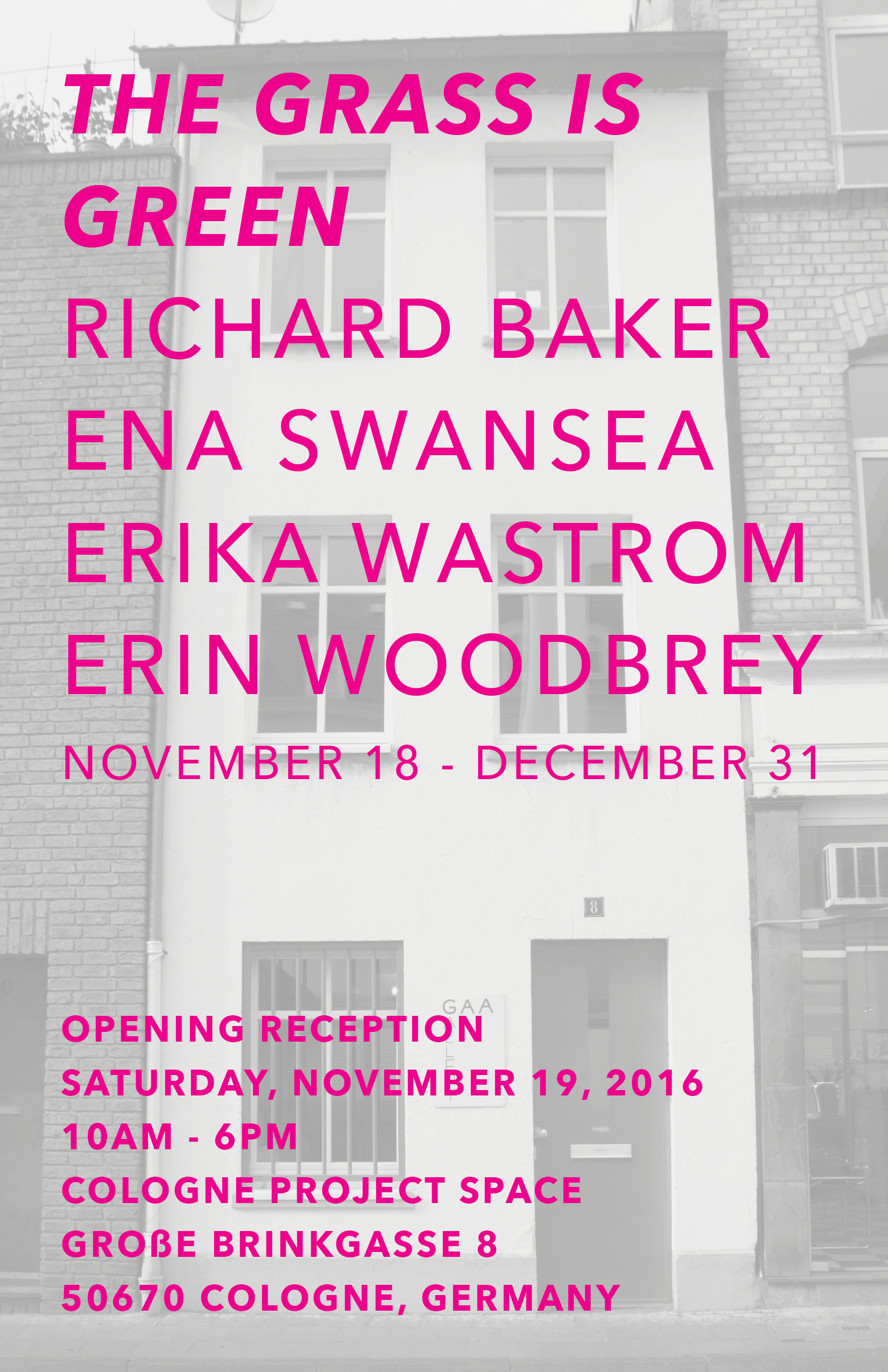 NOVEMBER

Blue Star Museum of Contemporary Art, San Antonio, Texas, Beneath Metropolis, November 4, 2016 – January 8, 2017
Beneath Metropolis, constructs the context of a fabricated cityscape, perhaps a hidden, alternate reality to our own. A dull wave is swelling beneath the surface of its people. An emotional struggle responding to the growing isolation that exists around each corner, in a society that engages more with the virtual than physical civilization. Some choose to deconstruct both physical and psychological space in a fight against the numbness of hyperstimulation.
Each of the works in this exhibition can be considered scenes from that aforementioned reality. A fleeting melancholy or familiarity is embedded in each object. There are also qualities pointing to physical mass, collectiveness, and society. The inclusion of pictorial and structural works are meant to place these subjects in the context of our built environment.
Featuring photography, sculpture, drawing, painting, installation, print, and mixed media, this selection presents works selected from our last National and International Open Call. Artists include Clarissa Bonet (Chicago, IL), Tannaz Farsi (Eugene, OR), Emily Hermant (Montreal, QC), Sharon Koelblinger (Philadelphia, PA), Alexander Krajkowski (Eugene,OR), Donald Morgan (Eugene, OR), Sarah Nance (Richmond, VA), Camilo Ramirez (Jamaica Plain, MA), Lauren Sudbrink (Chicago, IL), Erin Woodbrey (Truro, MA), Jason Yi ( Milwaukee, WI), and Qian Zhao (Juijiang, China & San Francisco, CA).
OCTOBER

Arena Gallery, Liverpool, United Kingdom, Material Studies, October 28, 2016 – November, 12, 2016
Arena Gallery is pleased to present Material Studies, a solo exhibition of recent work by American artist Erin Woodbrey. Through a series of photographs and ceramic sculptures Material Studies observes and re-envisions the landscape as a site of both nature and document. Reception Friday, October 28, 2016, 6-8pm

MAY

Gaa Gallery, Provincetown, MA, Poetics of the Landscape, May 6 – 21, Opening reception will be held Saturday May 7 from 4 – 6pm.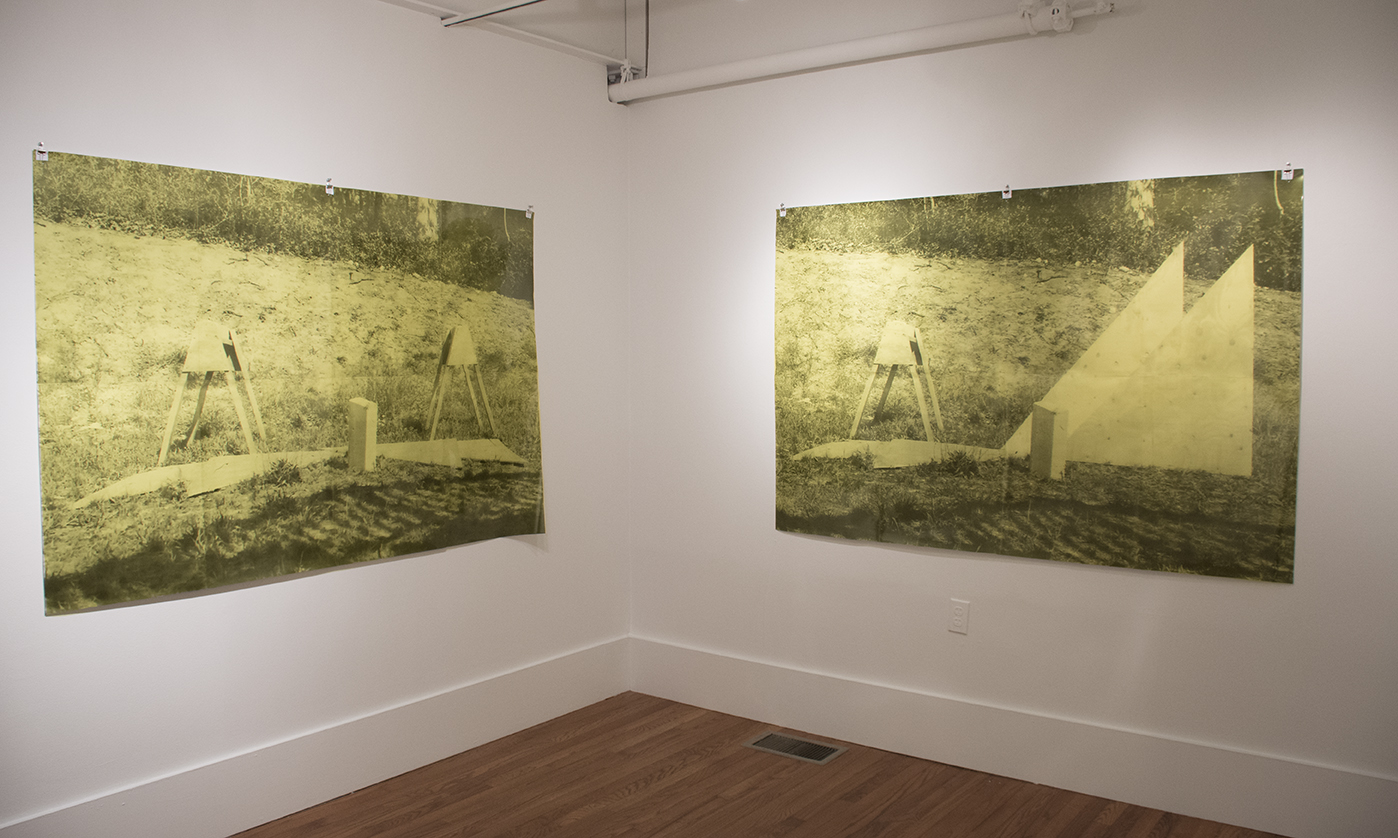 Gaa Gallery, Wellfleet, MA, Summertime,  May 28 – June 29, Opening Reception, May 28 from 6 – 8pm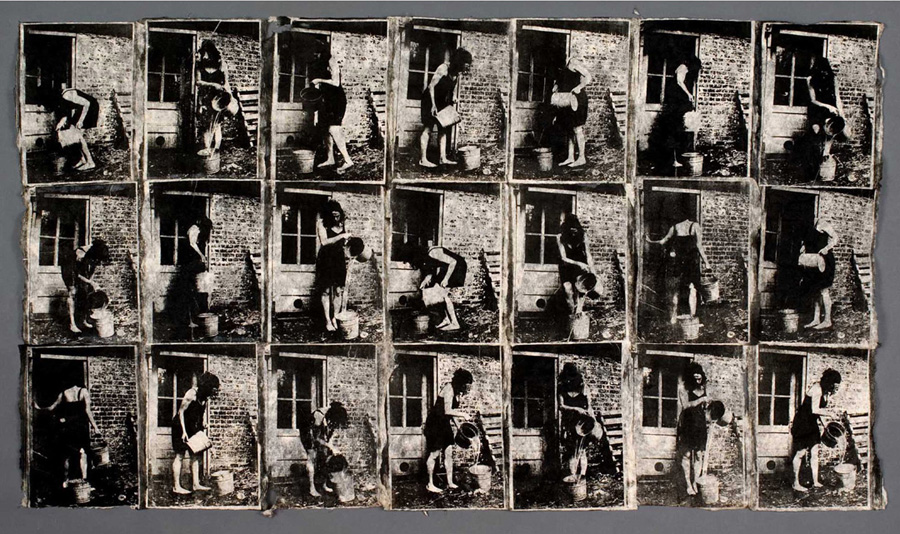 APRIL

Gaa Gallery Cologne Project Space, Cologne Germany
Gaa Gallery is pleased to announce an upcoming group exhibition, featuring works from Esteban Cabeza de Baca, Rodney Dickson, Kenneth Dunne, Sophia Hamann, Barry Stone, Ena Swansea and Erin Woodbrey.
The exhibition will run concurrently with Art Cologne and will be the gallery's first exhibition in Germany. The Gaa Gallery Project Space is located at Große Brinkgasse 8, 50670 Cologne, Germany and will be open from Sunday, April 10 – Tuesday, April 12 and Thursday, April 14 – Sunday, April 17 from 10am – 7pm with a reception and brunch Saturday, April 16 from 10am – 2pm. Parking is available across the street at the Parkhaus Bazaar de Cologne on Große Brinkgasse 11.
 MARCH
Artist in Residence at the Burren College of Art, Ballyvaughan, Co. Clare, Ireland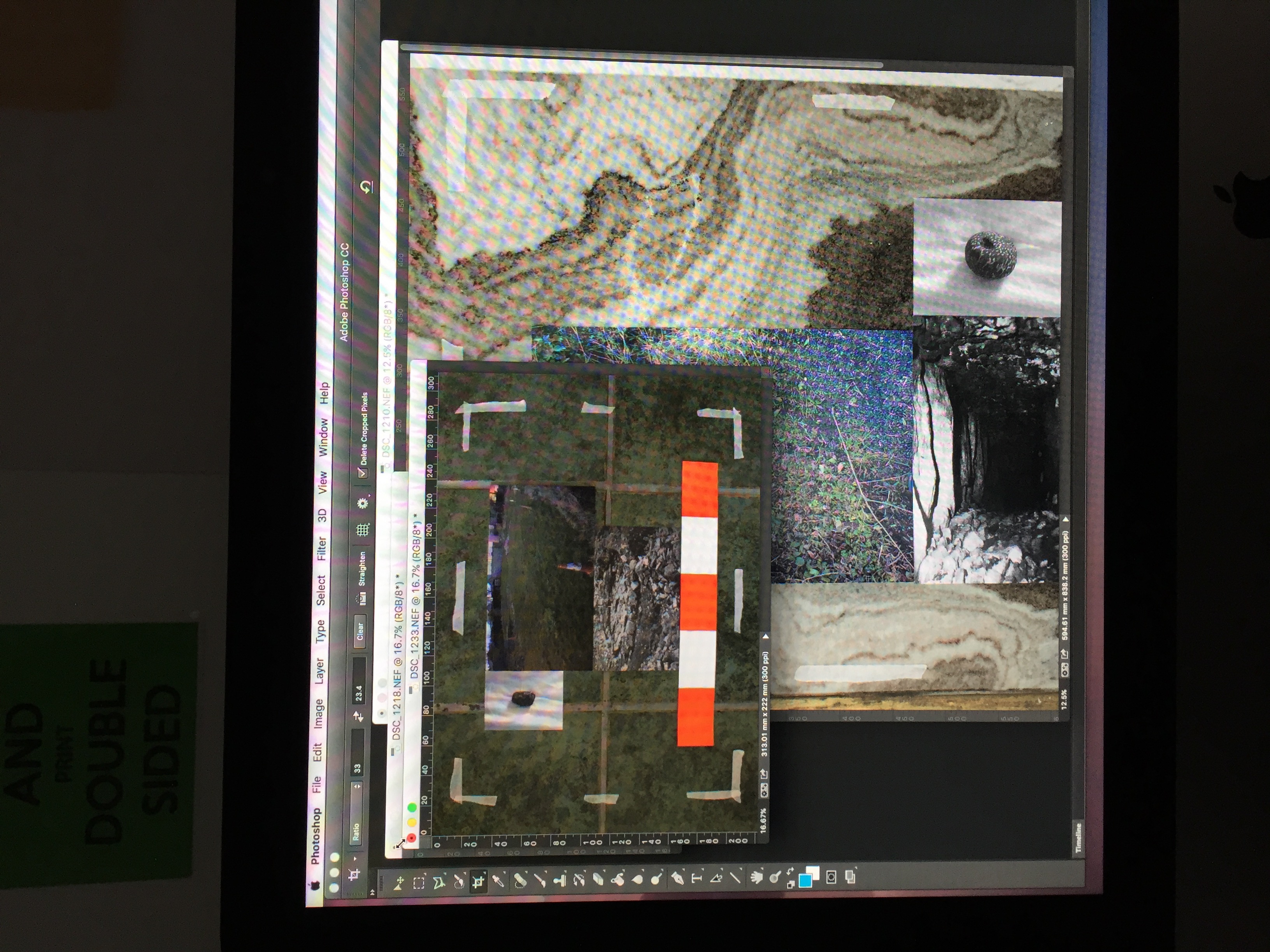 FEBRUARY
Internationale Papierkunstbiennale, Haacht, Belgium, February 21 – 28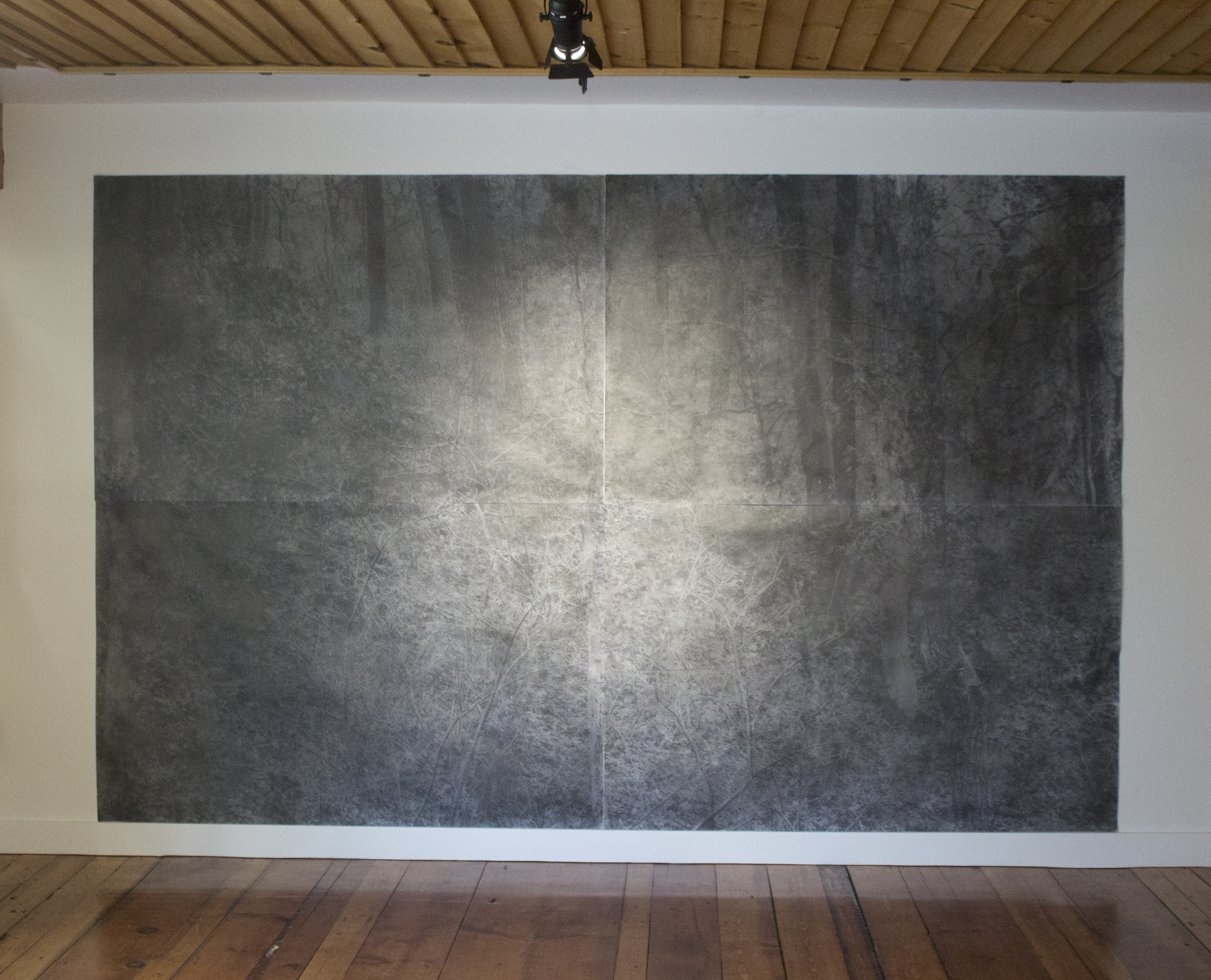 2015
Earth to Earth, Higgins Art Gallery, Cape Cod Community College, Barnstable, MA, USA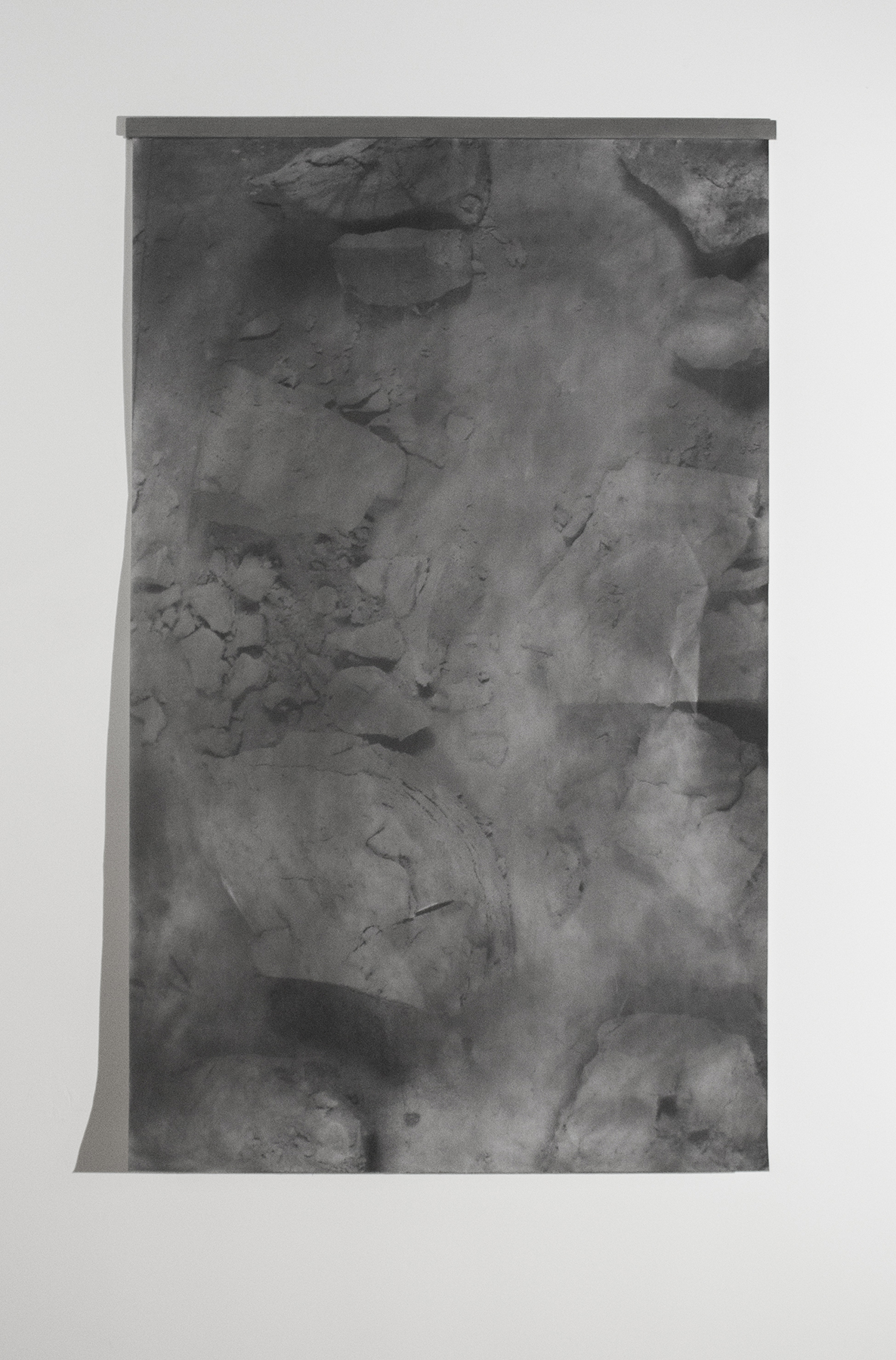 JULY

Air of Another Planet, Gaa Gallery, July 2 – 19, Opening Reception July 2, 6-8pm, 230B Main Street Wellfleet, MA.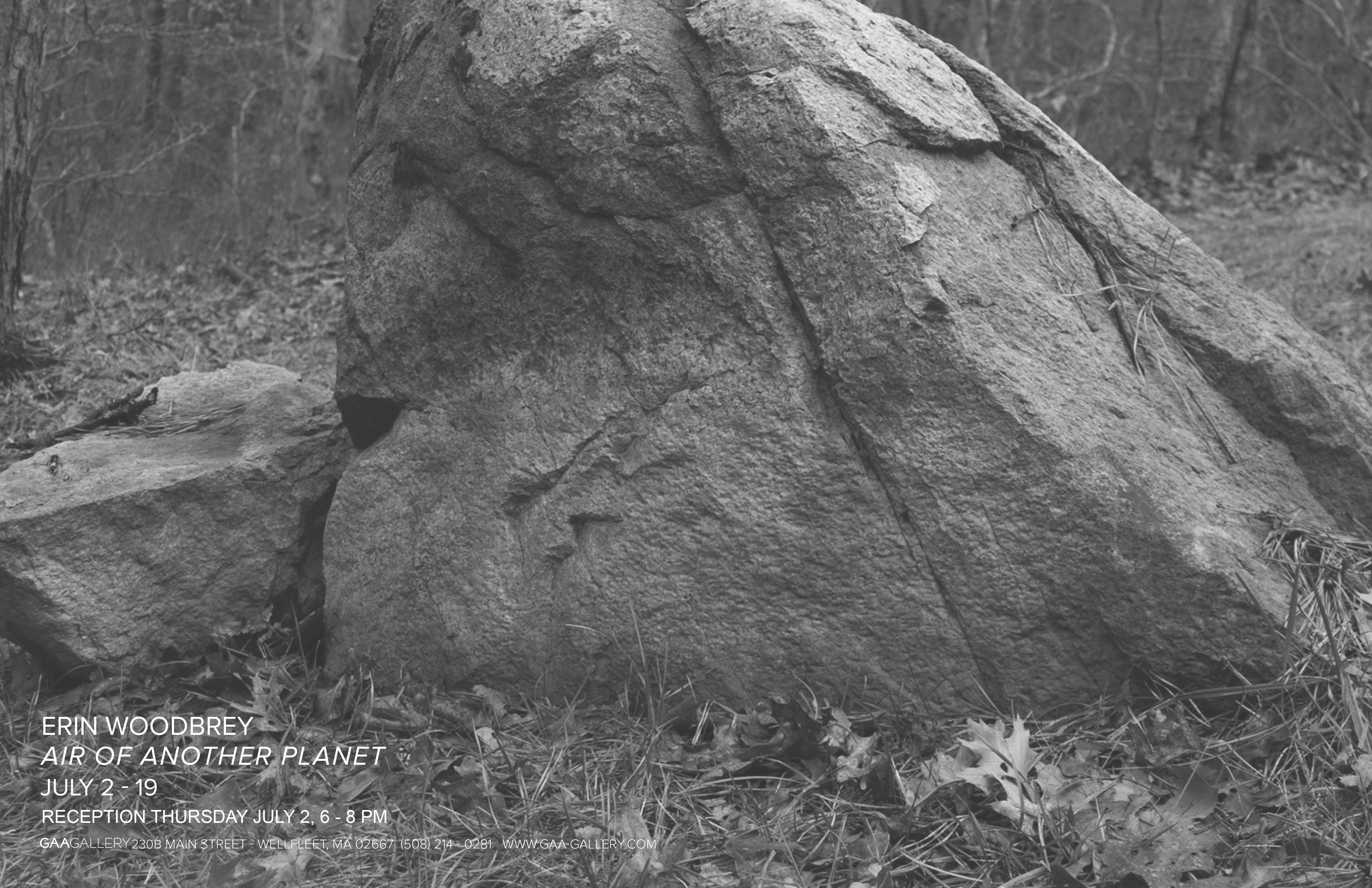 JUNE

A Call For Drawings, University of the Arts Utrecht, Basis Voor Actuele Kunst – June 24 – July 12, Symposium – Drawing Conclusions, June 24, 12 – 5pm, Lange Nieuwstraat, Utrecht, Netherlands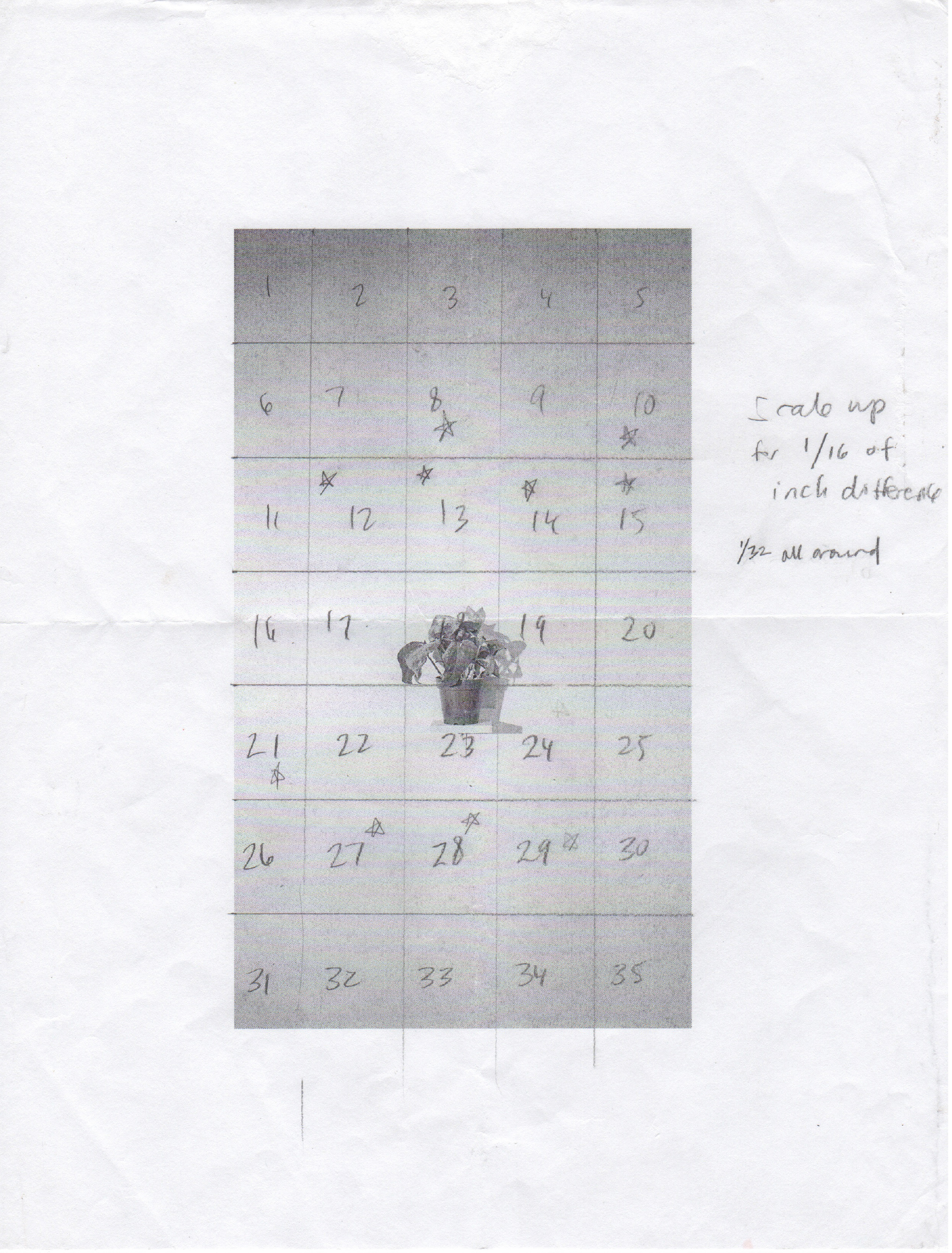 2014
DECEMBER

Benefit Exhibition, International Print Center New York, November 21 – December 13, 2014, Opening Reception: Thursday, November 20, 6-8 pm, 508 West 26th Street, 5th Floor.

NOVEMBER

Holiday Sale, School of the Museum of Fine Arts, Boston, MA November 20 – 23,  230 the Fenway, Boston, MA.  More information can be found here.

SEPTEMBER

Clouds, ArtSTRAND, Provincetown, MA, September 26 – October 15, Opening Reception September 26, 6-9pm, 494 Commercial Street, Provincetown, MA
AUGUST

Undercoat, Solo Show, Gallery 10, Truro, MA, August 11- August 25, Opening Reception August 14, 4-6pm, 10 Meetinghouse Road, Truro, MA
JULY

Reflections of Now, Juried by Sarah Lutz and Richard Baker, The Gallery at Castle Hill, Truro, MA, July 15 – July 28, Opening Reception July 17, 4-6pm, 10 Meetinghouse Road, Truro, MA.
JUNE
Skywalker Gala, June 7, 7 PM – 9:30 PM @ Mana Contemporary, 2233 S. Throop Street, Chicago, IL.  Benefit to support Threewalls gallery.  In with the lot of them is a special version of Energy Assessment (Door).  Bidding starts here!
APRIL

MFA Thesis Exhibition, Sullivan Galleries, 33 S. State Street #7, Chicago, IL, April 26–May 14, 2014, See more!
2013
NOVEMBER
Artist talk: Quo· tid· i·an, School of the Art Institute of Chicago, 280 S. Columbus Drive, Chicago, IL, November 21, 12:15pm
SEPTEMBER
UPCOMING SHOW: Paper Tradition and Experiment at the Arka Gallery, Vilnius Lithuania, October 1 – 19, 2013
AUGUST
Monumental Idea in a Miniature Book goes to Spain!
The Domestic Tarot was selected for another installment of MIMB's exhibition tour. Check out the catalog here.
JULY
Artist of the week @ IPCNY!
JUNE
UPCOMING SHOW: New Prints/New Narratives at the International Print Center, New York. 
The show will be up June 13th – August 9th.  On Thursday June 13 there will  artists talks in the gallery from 5 – 6pm,  and an opening reception from 6-8pm.  If you are in New York this month or next please stop by.  The gallery is located at 508 W26th Street.  For more information about the show visit www.ipcny.org.