2023
MAY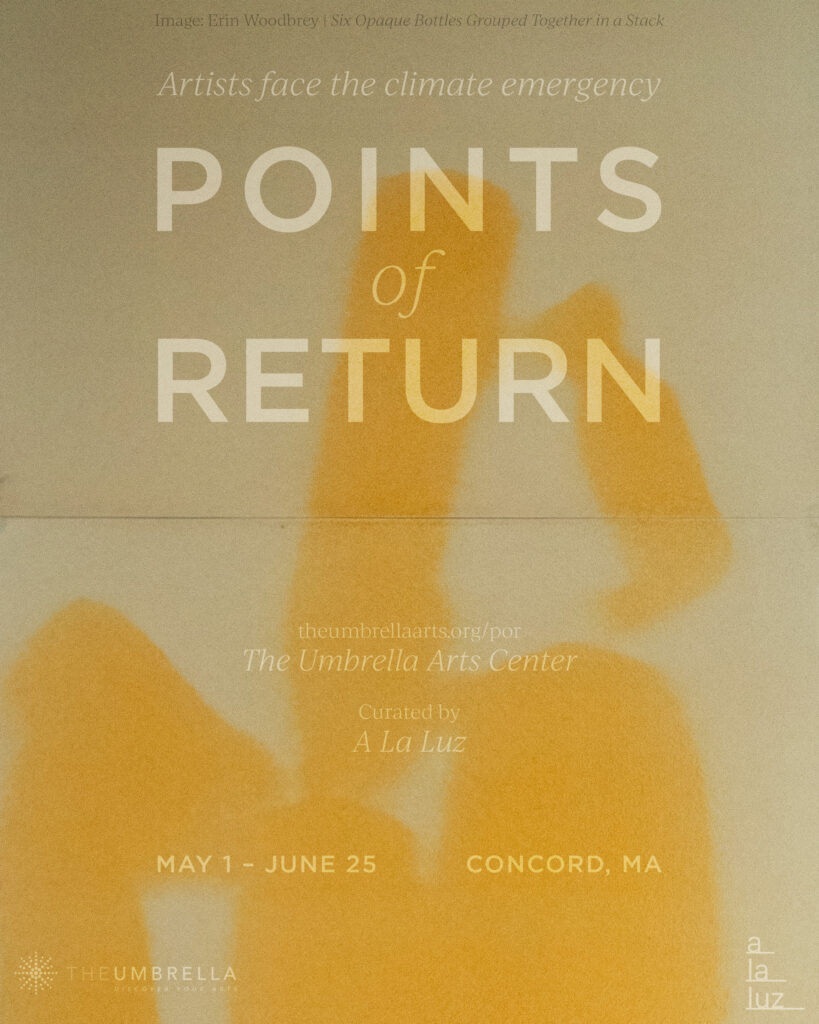 FEBRUARY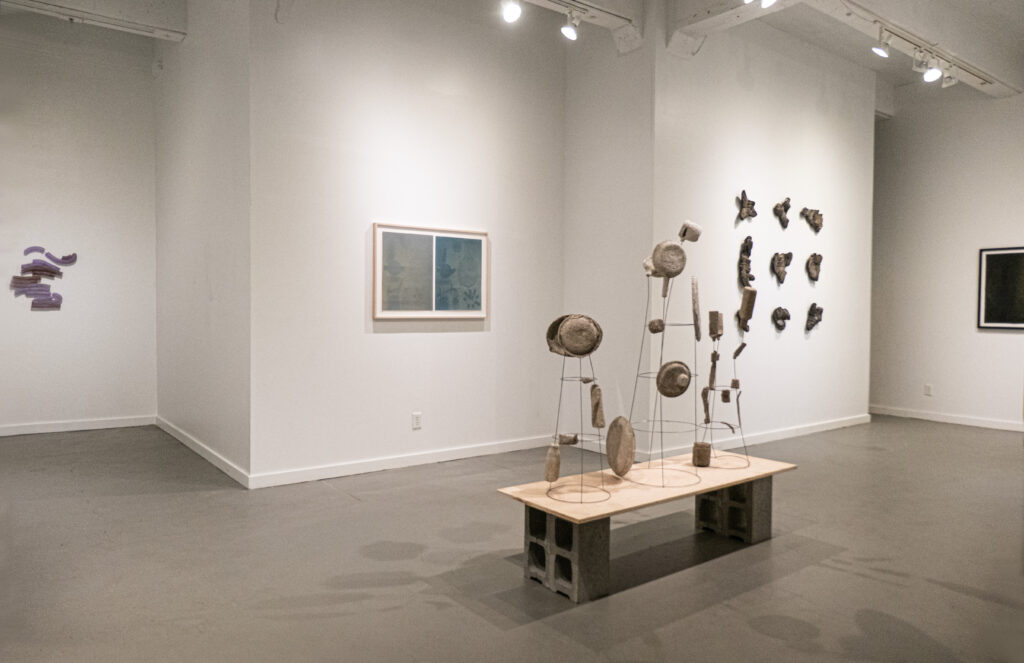 Here After
Megan Biddle and Erin Woodbrey
February 18 – April 1, 2023
Reception: Thursday, March 9, 6 – 9 pm
Gallery Hours: Saturday 12 – 6 pm, or by appointment
1400 N. American St. #107, Philadelphia PA 19122
Tiger Strikes Asteroid Philadelphia (TSA PHL) is pleased to present Here After, a two-person exhibition featuring the work of Megan Biddle and Erin Woodbrey. Working across two and three dimensions, the work in Here After toggles between registers of time and physicality. What seems to be in a state of fluidity and movement is, in fact, in stasis. What is heavy is light, and that which is new seems from another time. Through objects made by naturally-occurring and fabricated processes and materials, both artists examine a spectrum of states between permanence and decay. The exhibition will be accompanied with "The Old, the New, the Fossil: Megan Biddle and Erin Woodbrey's Here After," an essay by Leah Triplett Harrington.

Ripples of glass are fossilized like scars in one of Biddle's relief sculptures entitled Future Relics. The title references a memorial object of a time we have not yet encountered, impressing upon the material world like wounds from a pressure ulcer. The dark black glass of these works is encrusted with sand, residue from their making. To produce these sculptures, Biddle plunges an object into a bed of sand, as if to explore the unseen terrain below. The resulting hollow is filled with molten black glass. This process echoes the tension between surface and what lies beneath, a theme which reverberates throughout her work.
In Woodbrey's The Carrier Bag Series, an ongoing body of sculptural and related photographic works, objects are illuminated and entombed in a mixture of ash, plaster, and gauze. As if pulled from a museum of a future past, these free-standing sculptures reference both contemporary and ancient objects, building materials, and analog forms. The series draws its title from Ursula K. Le Guin's radical rethinking of the story of human origin and technology in "The Carrier Bag Theory of Fiction." Catalyzed by this and the urgency to rethink materials and cycles of waste and consumption, Woodbrey examines the paradox built into objects that are intended to be discarded but not intended to decompose. Through a careful repurposing of material, the container is animated from within, becoming a central figure in a narrative about accumulation and new materiality.
JANUARY
Friend of the Artist: 15th A.I.R Biennial – Group Exhibition
Curated by Eriola Pira
Shia Conlon, Duvet, Valérie Hallier, Luiza Kurzyna, Georgia Lale, Manxs Americanxs, Priscilla Otani, Kariny Padilla, Peer Review, Dan Perjovschi, Elise Rasmussen, Annika Sarin, Elisabeth Smolarz, Super Futures Haunt Qollective, Shirin Towfiq and Bryan Truitt, Angie Waller
January 7–February 5, 2023
Opening reception: Saturday, January 7 from 6–8pm
Performance: DUVET, Saturday, January 21 from 2–4pm
Publication Launch: Peer Review, Saturday, February 4, from 4–6pm
A.I.R. Gallery – 155 Plymouth Street, Brooklyn NY 11201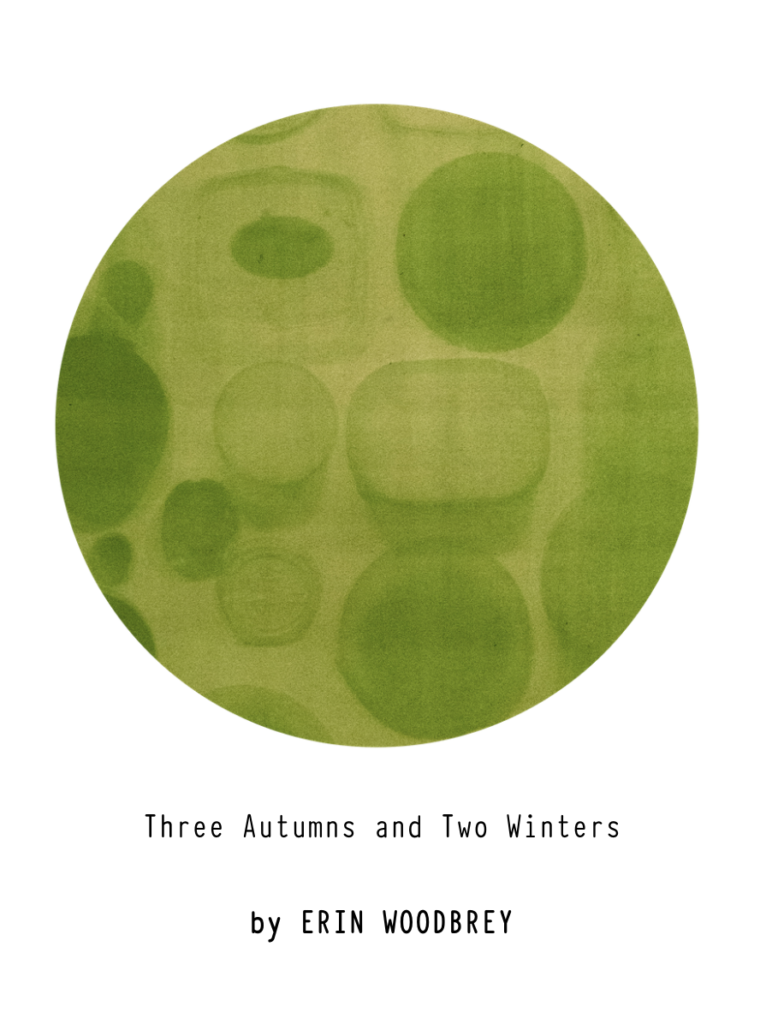 + Sofía Fernández Díaz | mi cuerpo
+ Rachel Hays | A garden is a Promise
+ Amay Kataria |World That Awaits
+ Alexandra Lakind, Ro(b) Lundberg, Nina Vroemen, and Aaron Walker |Cur(b)-plop
+ Miles Matis-Uzzo | Geologic Embodiment & Environs
+ Agnez Mont, Alexandra Beaumont and David Underhill | A tree found her meadow
+ Kelley O'Leary | Clouds of the American West
+ Kristen Rulifson & Asha F. Passalacqua ( Twin Moons) | What Falls Beneath the Surface
+ Erin Woodbrey | Three Autumns and Two Winters
2022
NOVEMBER

"
"Exhibition Description
"A Good Jawn" comprises twelve works chosen from White Columns' Curated Artist Registry.
With the beloved North Philly expression heavy on my mind during my selection process, the title of the exhibition and the warmth it sparks in describing the all-encompassing; in this case optimistic, was deeply felt in putting together this show.
In homage to the liveliness the phrase represents, "A Good Jawn" focuses on the narratives that arise from the abstraction of each included work.
If you release the idea of the essential self, throw it naked into the surf and let the sea carry it away, then everything changes. Without it, masks take on a new expanse of possibility. They can conceal, yes, but as the magician says, they can also clarify what is true – in precisely the same way a story can tell you something better than stark facts ever could.
— Akwaeke Emezi's "Dear Senthuran" (2021)
Thank you Violet, Tamara, Erin and Matthew for the opportunity and support.
Brittany Adeline King is an artist and curator living and working in New York. "
OCTOBER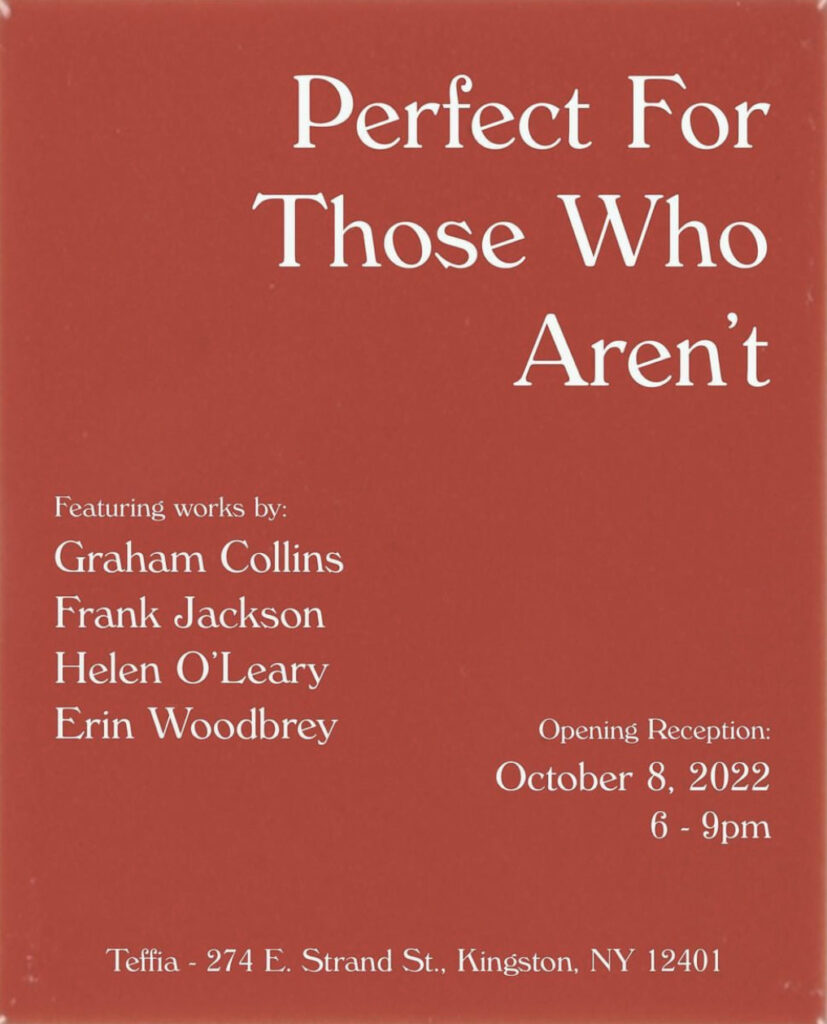 Perfect For Those Who Aren't – Group Exhibition
Graham Collins, Frank Jackson, Helen O'Leary, and Erin Woodbrey
October 8 – November 5, 2022
Teffia Gallery, 274 East Strand Street, Kingston, NY
Teffia is a new art space on the Rondout Creek committed to cultivating an inspired environment for experiencing contemporary art in Kingston, NY.

Inaugural exhibit "Perfect For Those Who Aren't" featuring work by Graham Collins, Frank Jackson, Helen O'Leary, and Erin Woodbrey opening Saturday, 10/8; preview hours from 12 pm – 4 pm, opening reception 6 pm – 9 pm.
Open Saturdays and Sundays 11 am – 5 pm; and by appointment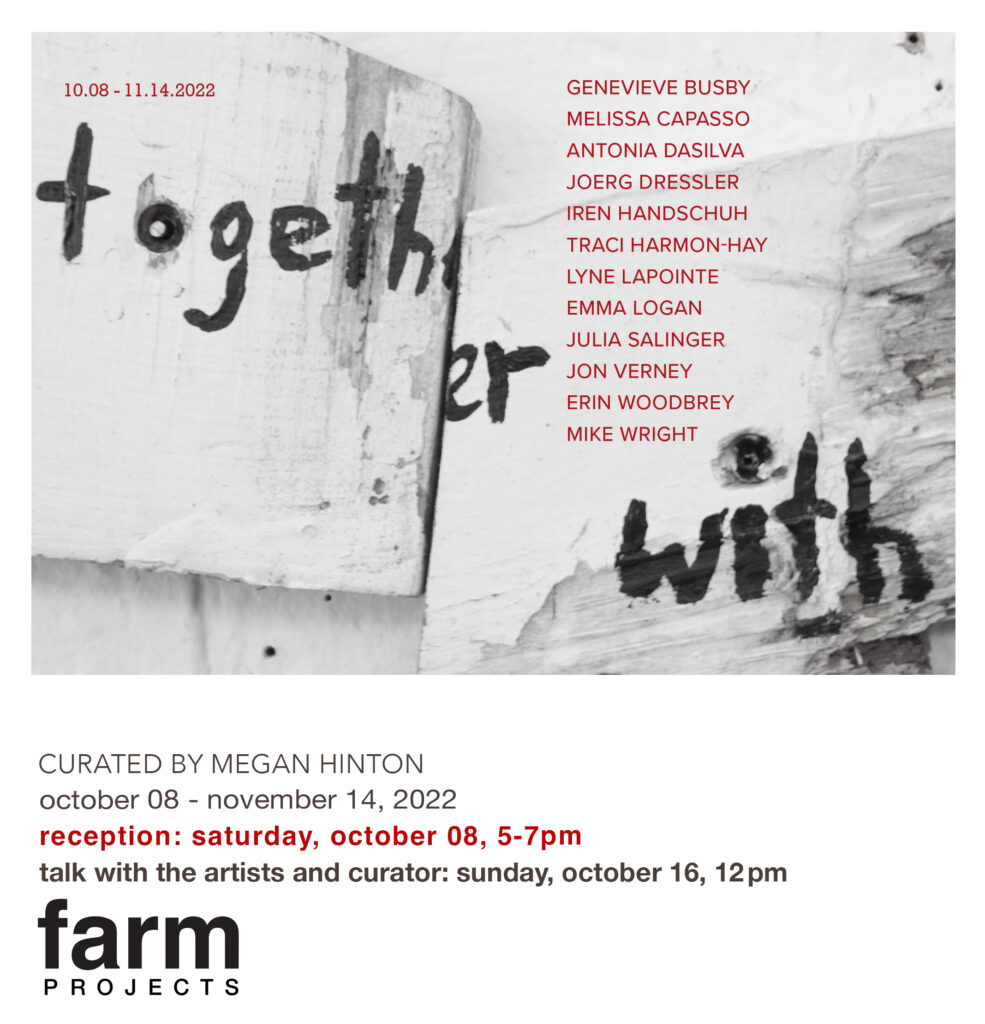 Together With – Group Exhibition
Genevieve Busby, Melissa Capasso, Antonia DaSilva, Joerg Dressler, Iren Handschuh, Traci Harmon-Hay,
Lyne Lapointe, Emma Logan, Julia Salinger, Jon Verney, Erin Woodbrey, and Mike Wright
October 8 – November 14, 2022
Farm Projects, 355 Main Street, Wellfleet (down the brick walkway)

"Together With at Farm Projects features twelve artists working in a contemporary 21st century framework. The work on view is a two and three-dimensional interdisciplinary representation through painting, photography, ceramics, glass, and found material. Together With links these materials and contextualizes the work in visual ensemble. Work was selected for its technical and formal skill but also its acute understanding of how the materiality of medium meets concept.
The show plays with the new relationships and dichotomies which emerge when pieces of art are juxtaposed in a space. Themes of reclamation, the natural world, memory, identity, geography, and fantasy coalesce to suggest new ways of seeing and thinking about art, perhaps changing how we see and learning something about our unique visual response."
-Megan Hinton, curator
SEPTEMBER
**CURB ALERT** – curated by Annelies Kamen, hosted by Cosmos Carl
September 2, 2022
Online + One-day installation in suburban Massachusetts
**CURB ALERT**
An exhibition of artist-made lawn signs. There are sixteen signs on display to view on September 2nd from 9am – 2pm. One day only. First come, first served, no calls please, in perfect condition, what you see is what you get, all parts included, it's on the curb – just come and see it.
With works by:
Alcide Breaux – @alcidebreaux
Andrew Holmquist – @andewhq
Anika Todd – @anikatodd
Backyard Invasives Project (Dan & Annelies Kamen)
Elena Ailes – @spider_inna_hole
Erin Woodbrey – @erinwoodbrey
Jesse Malmed – @marmblatt
Jessica Campbell – @jessica_campbell_art
Kelly Lloyd – #kellylloyd
LTE (Kate Conlon & Boyang Hou) – @kate_conlon_studio @whoshobo @limitedtimeengagement
María Luisa Sanin Pena – @saninpena
Soline Krug – @soline_krug
Unyimeabasi Udoh – @_ultrabasic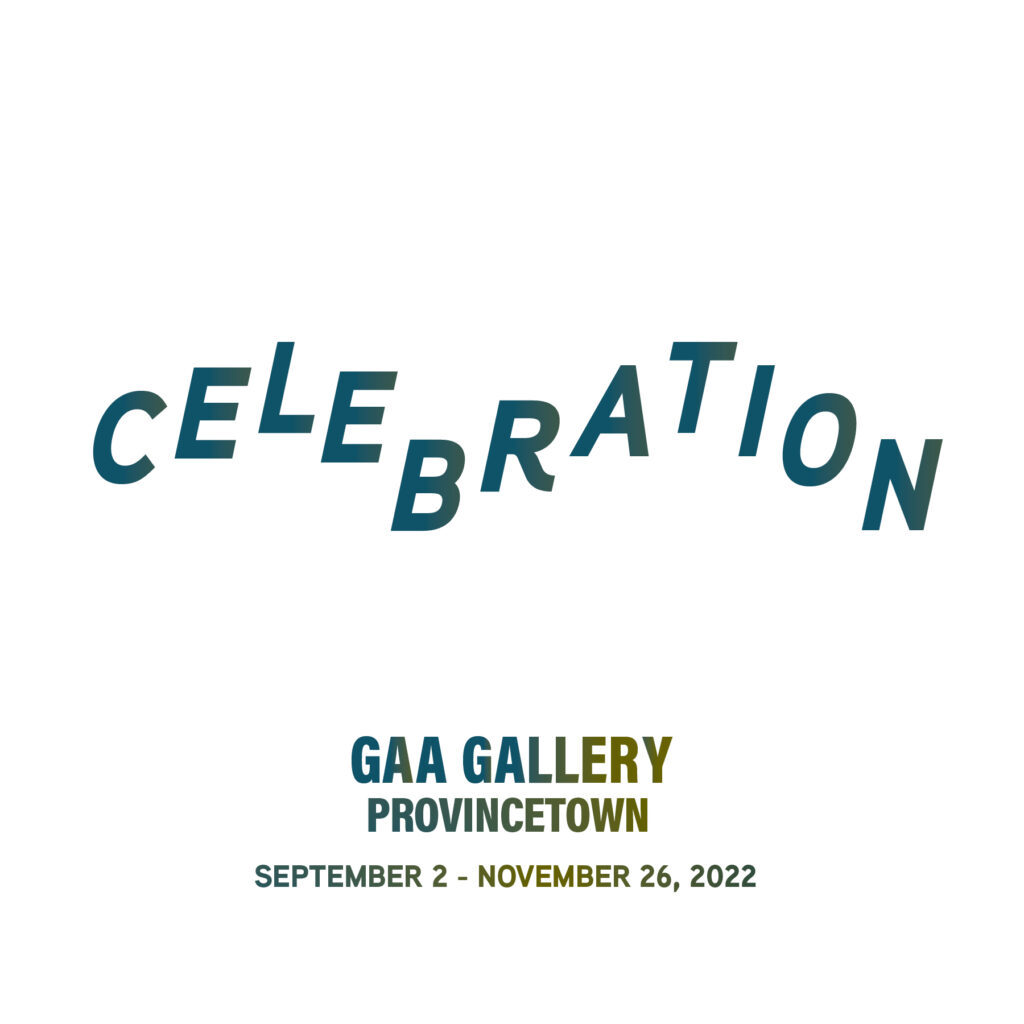 Celebration – Group Exhibition
Maria Magdalena Campos-Pons, Deborah Dancy, Mark Dion, Anina Major, Judy Pfaff, Dana Sherwood, Joan Snyder, Erika Wastrom, and Erin Woodbrey
September 2 – November 26, 2022
Gaa Gallery, 494 Commerical Street, Provincetown, MA
"In honor of the Truro Center for the Arts at Castle Hill's 50th anniversary, Gaa Gallery is pleased to present the group exhibition, Celebration. Opening on Friday, September 2, with a reception from 6 – 8 pm, Celebration will feature recent work from Maria Magdalena Campos-Pons, Deborah Dancy, Mark Dion, Anina Major, Judy Pfaff, Dana Sherwood, Joan Snyder, Erika Wastrom, and Erin Woodbrey.
Affectionately referred to as Castle Hill, the Truro Center for the Arts has been a pillar of the Outer Cape Community since its founding in 1972. In the spirit of Castle Hill's dedication to visual art and arts education, the work in Celebration can be characterized by its expansive use of process, craft, material, and artistic modalities. Highlighting a cross-generational and interdisciplinary approach to art making, the exhibition features a selection of recent work by former Castle Hill faculty, staff, and honorary chairs. Bringing together nine artists working across media, including painting, drawing, encaustic, sculpture, installation, printmaking, papermaking, and ceramics, Celebration highlights the experimental spirit and generative space central to Castle Hill's artistic legacy.
Celebration will be on view through November 26 and will run in conjunction with exhibitions at the Provincetown Art Association and Museum, The Provincetown Arts Society at the Mary Heaton Vorse House, AMP Gallery, Berta Walker Gallery, and Schoolhouse Gallery."
JULY
Assembly – Group Exhibition
Emily Carris-Duncan, E. Saffronia Downing, ​​MCXT, Landon Newton, olivier, and Erin Woodbrey
July 21 – September 18, 2022
SPACE, 538 Congress Street, Portland, ME
MAY
of the Sun – Solo Exhibition
May 15 – June 12, 2022
Yes We Cannibal, 1600 Government Street, Baton Rouge, LA
Opening reception, Sunday, May 15 from 4 – 7 pm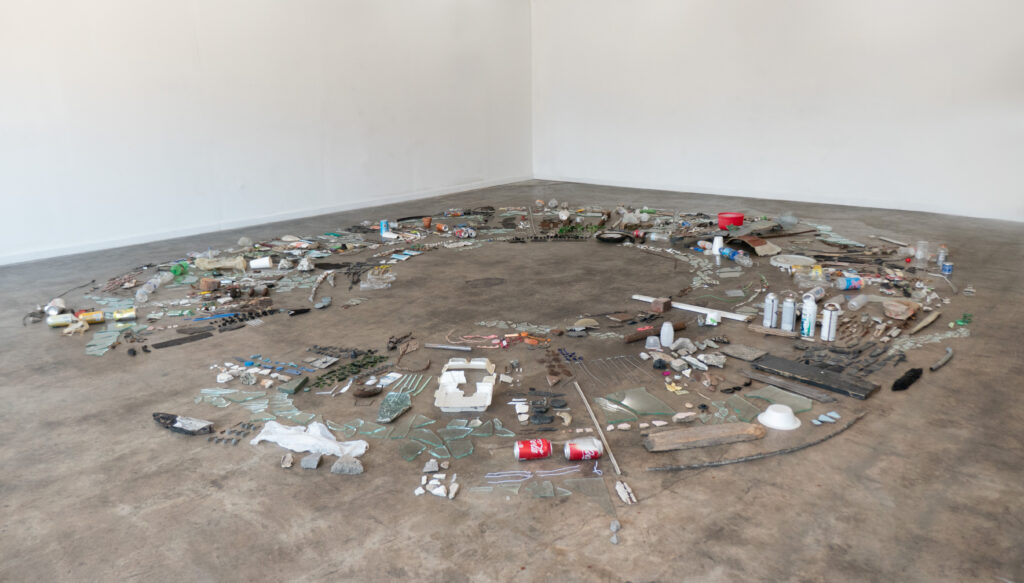 APRIL
For the 2022 Exposure section of Expo Chicago, April 7 – 10, Gaa Gallery is pleased to present new works by visual artists Wilder Ailson and Erin Woodbrey.
HOURS
VIP PREVIEW
---
Thursday, April 7 | 12:00noon – 6:00pm – By Invitation Only.
VERNISSAGE
---
Thursday, April 7 | 6:00pm–9:00pm
A benefit for the Museum of Contemporary Art Chicago, presented by the MCA Women's Board. General admission tickets are not valid for Thursday.
GENERAL ADMISSION
---
Friday, April 8 | 11:00am – 7:00pm
Saturday, April 9 | 11:00am – 7:00pm
Sunday, April 10 | 11:00am – 6:00pm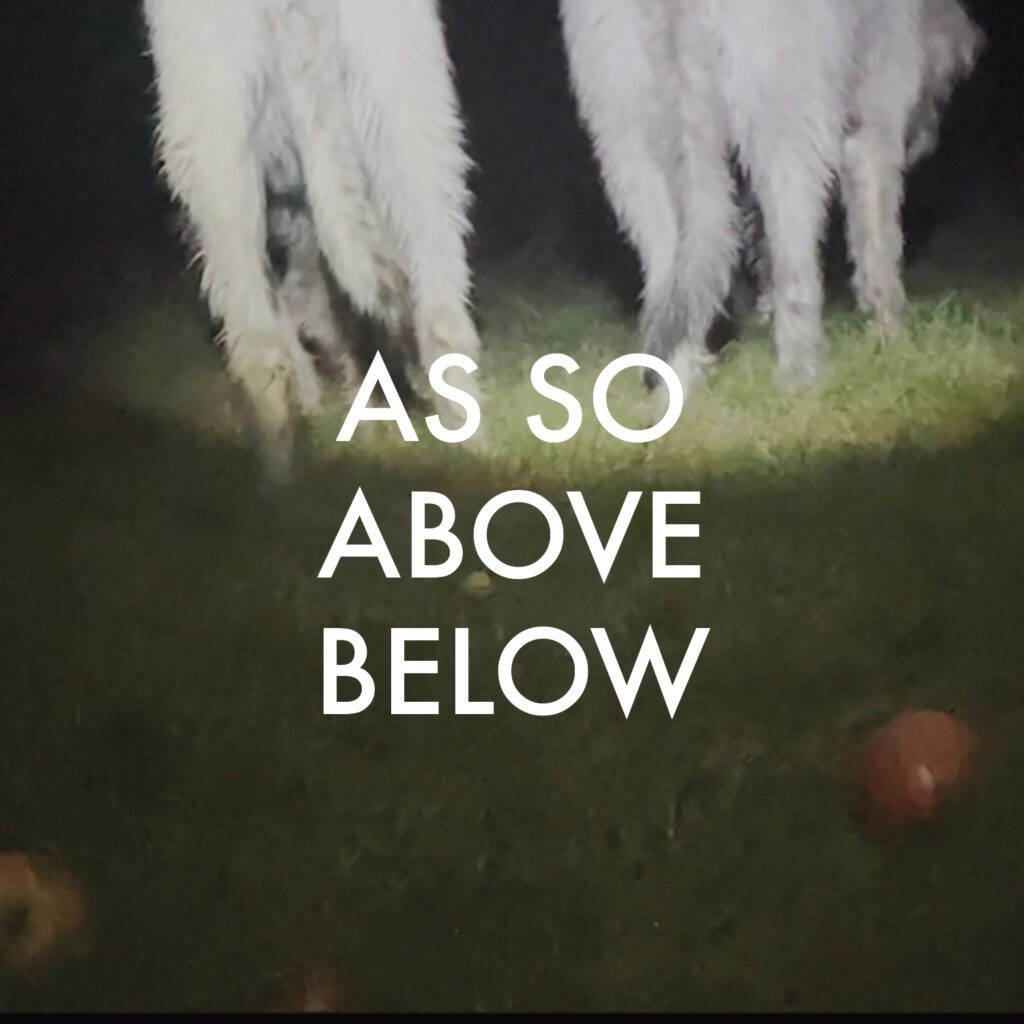 Sister City_ Change – Curated by Andrea Przygonski
April 7 – 29, 2022
Praxis Art Space, 68-72 Gibson Street, Bowden, SA, 5007, Australia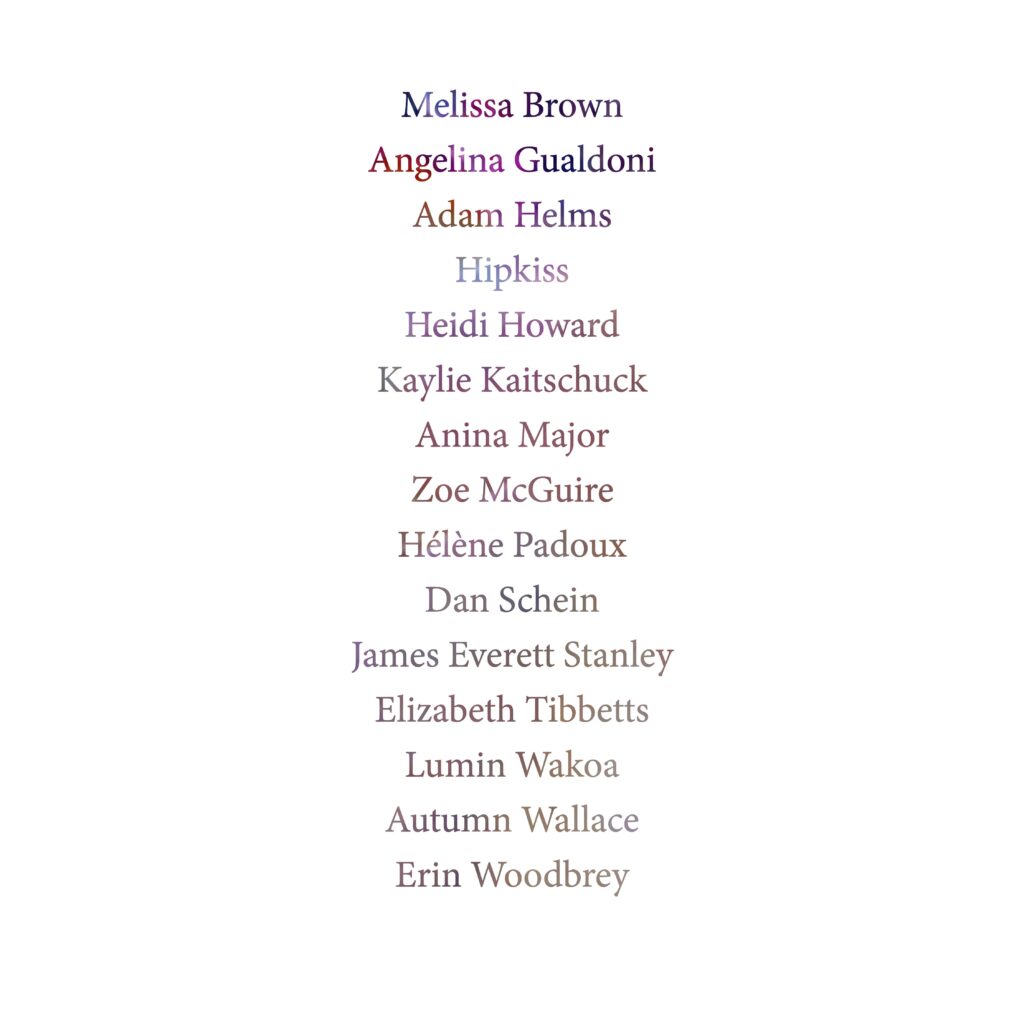 Lichtung – Group Exhibition
April 1 – July 3, 2022
Gaa Gallery, 494 Commercial Street, Provincetown, MA
Gaa Gallery is pleased to present Lichtung a group exhibition featuring Melissa Brown, Angelina Gualdoni, Adam Helms, Hipkiss, Heidi Howard, Kaylie Kaitschuck, Anina Major, Zoe McGuire, Hélène Padoux, Dan Schein, James Everett Stanley, Elizabeth Tibbetts, Lumin Wakoa, Autumn Wallace, and Erin Woodbrey.
Lichtung, translating from German to English as glade or clearing, is a group exhibition which celebrates the exuberance and strangeness of the natural world. Often characterized by grassy meadows, a sunlit space of lower laying plant life, or an opening amidst a stand of tall trees, a glade is an open area within the landscape serving an ecological and aesthetic function. A space made by natural processes- the result of certain weather conditions, grazing animals, clearings create opportunities for regeneration and sustenance for both plants, human and non-human animals.
In Lichtung we encounter the landscape through the soil, through windows, through glimpses of real and imagined places. We see clearings, both literal and metaphorical rendered in paint, graphite, textile, and in sculptural forms. In these works, nature is something we can see and prompts us to imagine the things that are hard to see. The minutia the human eye glazes over is captured and reinterpreted through image. Through art the complexities of nature are condensed and synthesized. Presenting an accumulation of moments, the artists in this exhibition portray themes of growth, decay, and transformation. Depicting decomposition and rebirth of plants, fungi, and insects, art takes in the cycles of nature and becomes an experience on its own. Through the attentive gazes of these artists one sees the things that time only reveals later.
MARCH
"Curated after an international open call, Points of Return presents works by 25 artists that highlight some of the impacts that human actions have had on our planet and foster critical thinking about positive change. The title of the exhibition references the fact that we haven't reached the dreaded "point of no return" – there are still opportunities for our civilisation to curb climate change and move toward a balanced and more sustainable and harmonious way of inhabiting Earth.

Points of Return brings to the surface the problematic relationship the human species has toward planet Earth and highlights how human activity, particularly since the beginning of the Industrial Revolution, has induced climate breakdown. Yet, we firmly believe there are reasons for optimism. The projects exhibited show that there are multiple paths and approaches that can be taken, in order to restore the environmental balance that we have destabilised. The online exhibition can be visited at pointsofreturn.org."
Featured Artists: Felipe de Ávila, Collin Bradford, Fiona Carruthers, Emilio Fuentes Traverso, Tamara García, Tanja Geis, Angela Gilmour, Michael Krondl, Justin Levesque, Fae Logie, Luke Myers, Tom Rice, Jacinda Russell, Adam Sébire, Miguel Sbastida, Ulrika Sparre, Anne-Katrin Spiess, Evalie Wagner, Erin Woodbrey, Virginia Woods-Jack, Pieter Colyn & Emilie Miller, Planetary Intimacies
Special Jury Selection: David Ellingsen. Miguel Jeronimo, Bethany Johnson, Miguel Sbastida, Ulrika Sparre
Jurors: Joseph Calleja, artist; David Cass, artist & co-founder of A La Luz; Luce Choules, artist & writer, founder of TSOEG.org; Inés García, artist; Gonzaga Gómez-Cortázar, artist & co-founder of A La Luz; Begoña Izquierdo, biologist & activist; Anna Macleod, artist; Miranda Massie, director of The Climate Museum; Elizabeth Monoian & Robert Ferry, founders of the Land Art Generator; Yasmine Ostendorf, founder of the Green Art Lab Alliance
FEBRUARY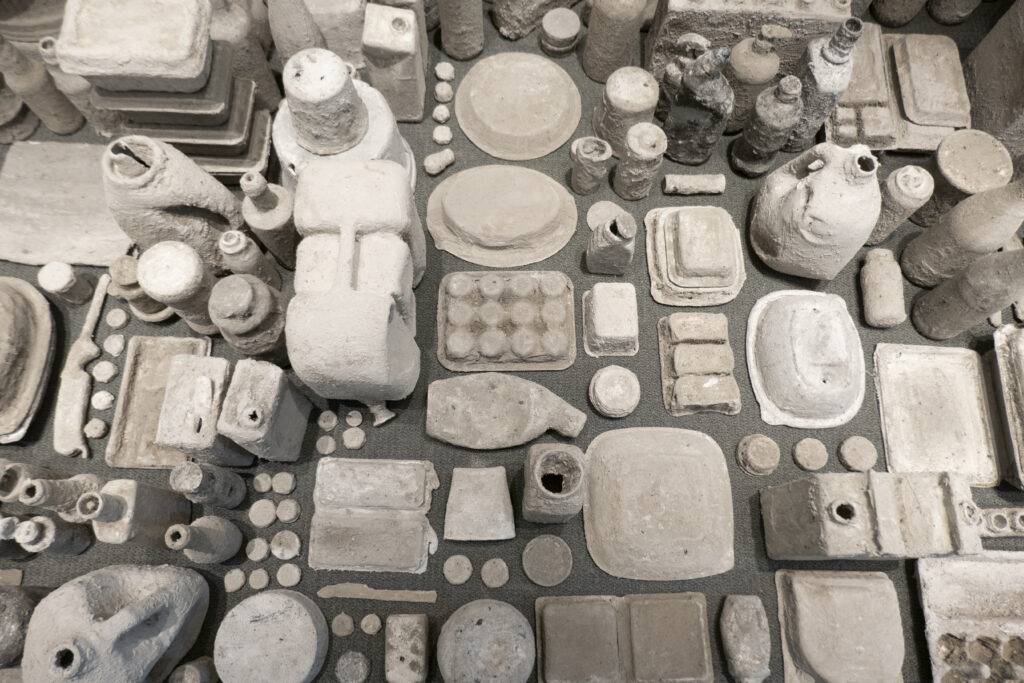 Sensing Place – Curated by Anna Queen and Justine Kablack
February 18 – June 12, 2022
University of New England Art Gallery, 716 Stevens Avenue, Portland, ME
The University of New England Art Gallery on the Portland Campus is pleased to present "Sensing Place." An informal open house, free and open to the public, will be held Friday, Feb. 18, from noon to 7 p.m.
Featuring the works of Steven Cottingham, Ficus Interfaith, James Maurelle, Farhad Mirza, Martyna Szczęsna, Heryk Tomassini, and Erin Woodbrey, this group of artists presents works that relate to the understanding of ourselves in a place. These forms, processes, and materials represent the valuable data of what is around us.
"As we constantly attempt to ground our place within chaos, we search for ways to map ourselves and our surroundings," said curators Anna Queen and Justine Kablack. "We create unique and individualized systems to help us navigate the everyday, actively negotiating an ever-shifting landscape. Space is constantly analyzed and documented, whether it's natural, digital, or architectural surroundings. Reference points become necessary signifiers, providing our orientation, a way to recognize and relate to one another and the environments that we inhabit."
2021
OCTOBER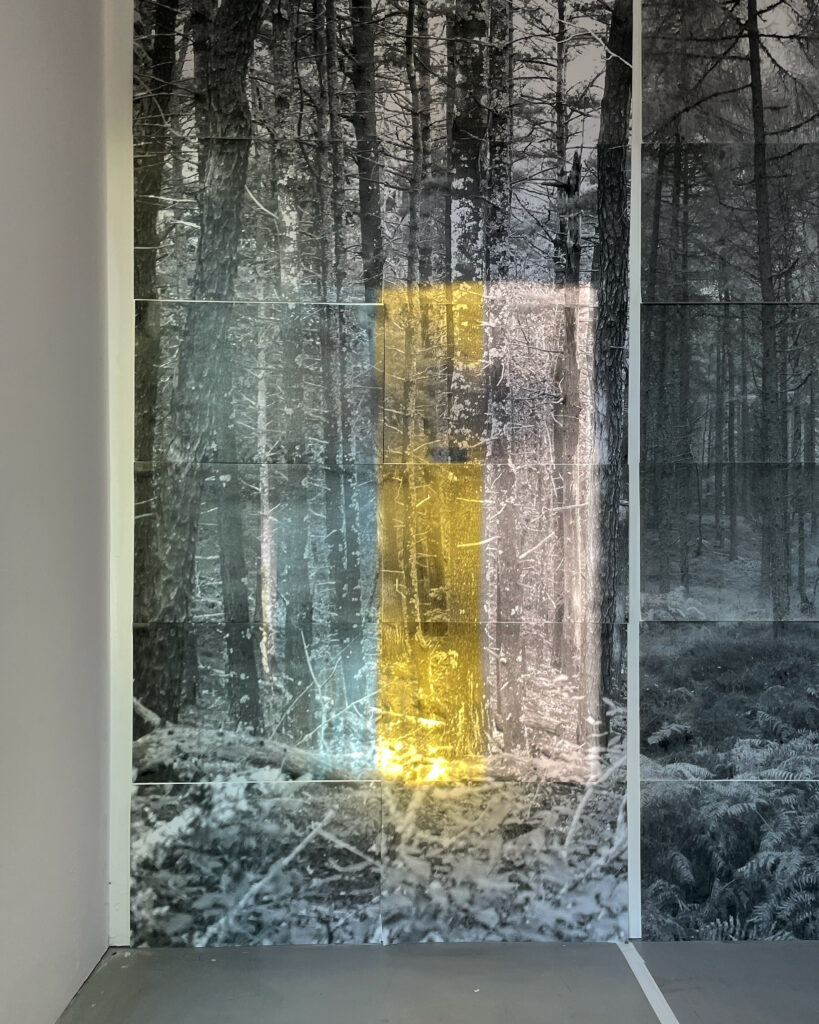 Beacon (Walking to a place I have or have not been to before.)
October 24 – December 12, 2021
201 Telephone Box Gallery, Sunnyside, Strathkinness, St. Andrews, Scotland
SEPTEMBER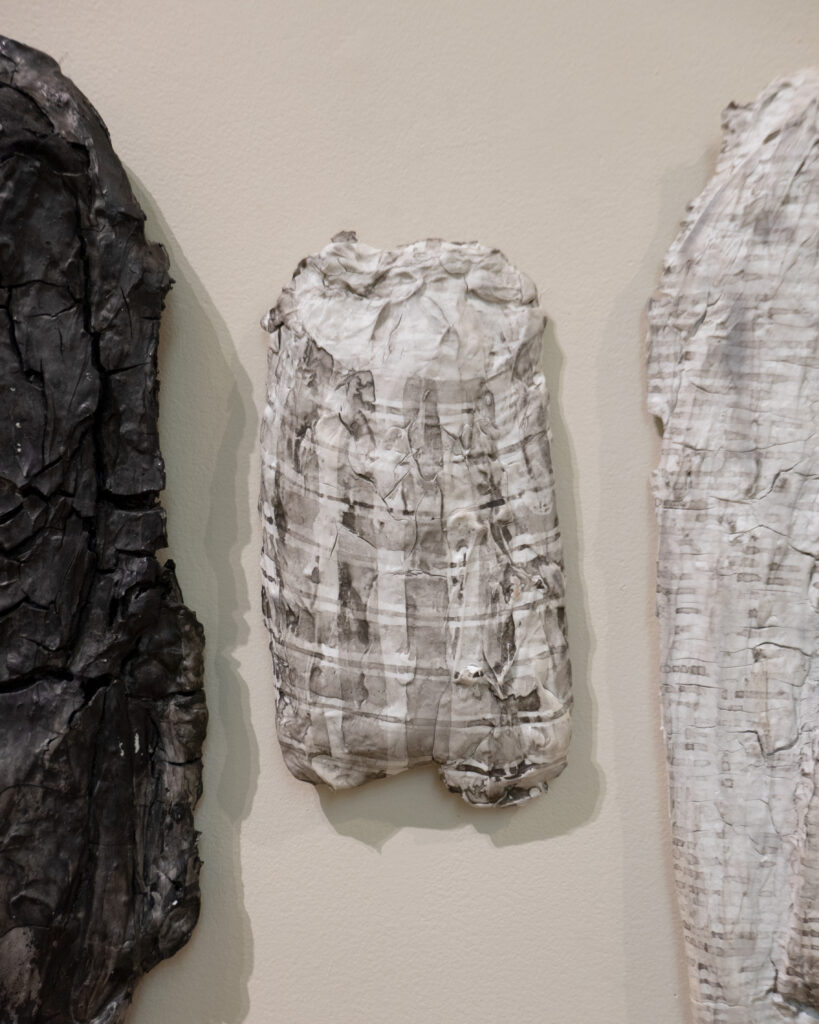 Opening Reception
VISION2021: Found, Formed, Fused
Saturday, September 25 – 5:30pm – 7:30pm
Cape Cod Museum of Art, 60 Hope Lane, Dennis, MA
AUGUST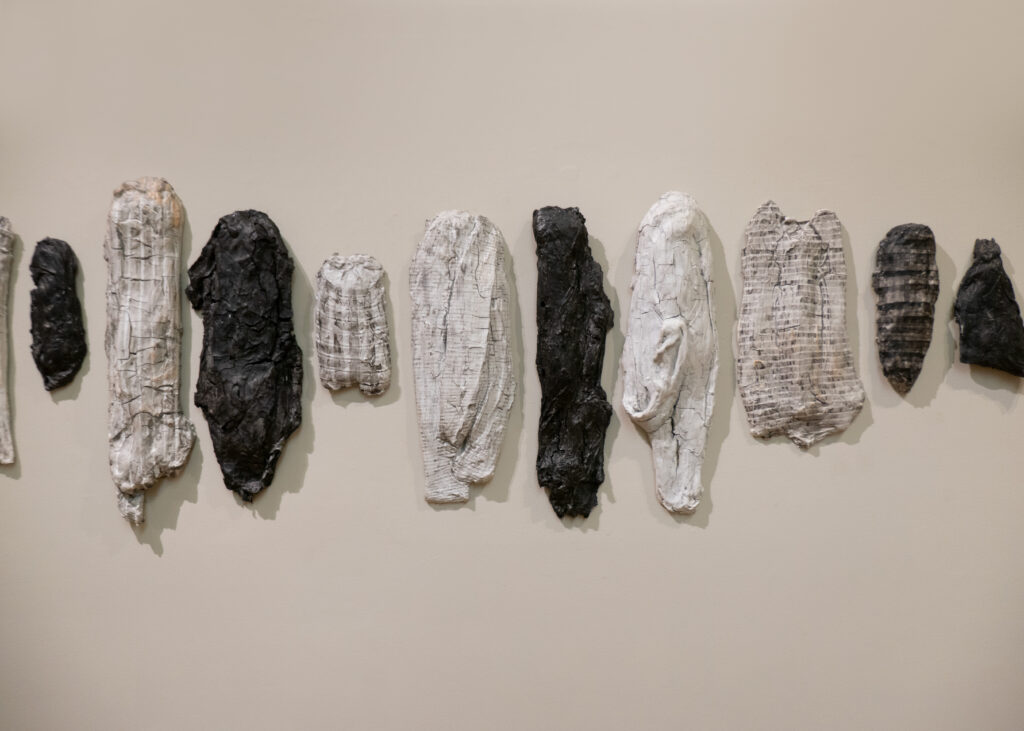 VISION2021: Found, Formed, Fused
August 19 – November 14, 2021
Cape Cod Museum of Art, 60 Hope Lane, Dennis, MA
JULY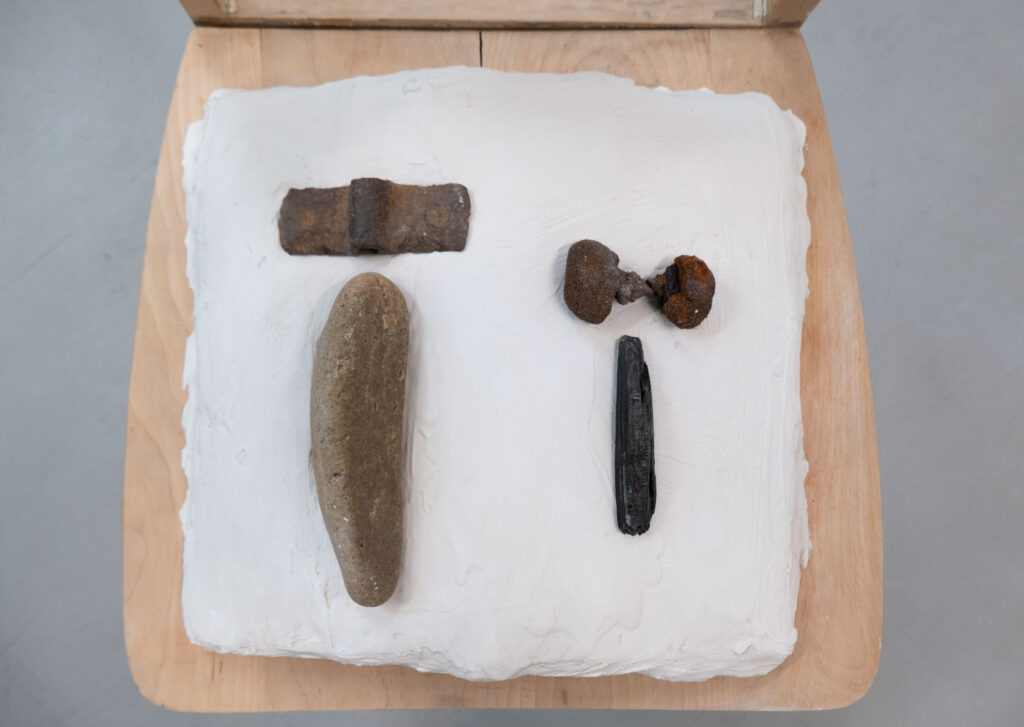 Dazzleship: Group Exhibition
July 21 – Sept 12, 2021
The Umbrella Arts Center, 40 Stow Street, Concord, MA
APRIL
For the inaugural edition of EXPO CHGO Online, Gaa Gallery will present recent works by Wilder Alison, Hipkiss, Anina Major, and Erin Woodbrey.
EXPO CHGO runs April 8 – 12. For a full list of online programming and access to the fair please visit EXPO CHGO.
Thank you, Marcella Beccaria, for selecting "Harbinger" from the Carrier Bag Series as curator's pick for EXPO CHGO ONLINE! Don't miss Marcella Beccaria's curator-led digital tour beginning at 11 am CDT Saturday, April 20, 2021. In case you miss it, Marcella's talk can be viewed in the video below.

Marcella Beccaria is the Chief Curator and Curator of Collections at Castello di Rivoli Museo d'Arte Contemporanea. During her talk, she will lead guests through her selection of international works from EXPO CHGO. For more information, visit Expo Chicago. And to see more of the work presented by Gaa Gallery please visit the gallery's website.
MARCH
Image: Found Object Installation, Carrizozo, NM
Artist in Residence at Carrizozo A.I.R
FEBRUARY
Image:
Science for the People Magzine – Essay "Make Oursleves Anew" by Kriti Sharma, images by Erin Woodbrey
Make Ourselves Anew: Towards a Radical Biology Essay by Kriti Sharma with images by Erin Woodbrey, Science for the People Magazine, Volume 23, Number 2 – Bio-Politics
JANUARY
Art New England – CMCA Biennial – Spotlight Review by Carl Little
2020
NOVEMBER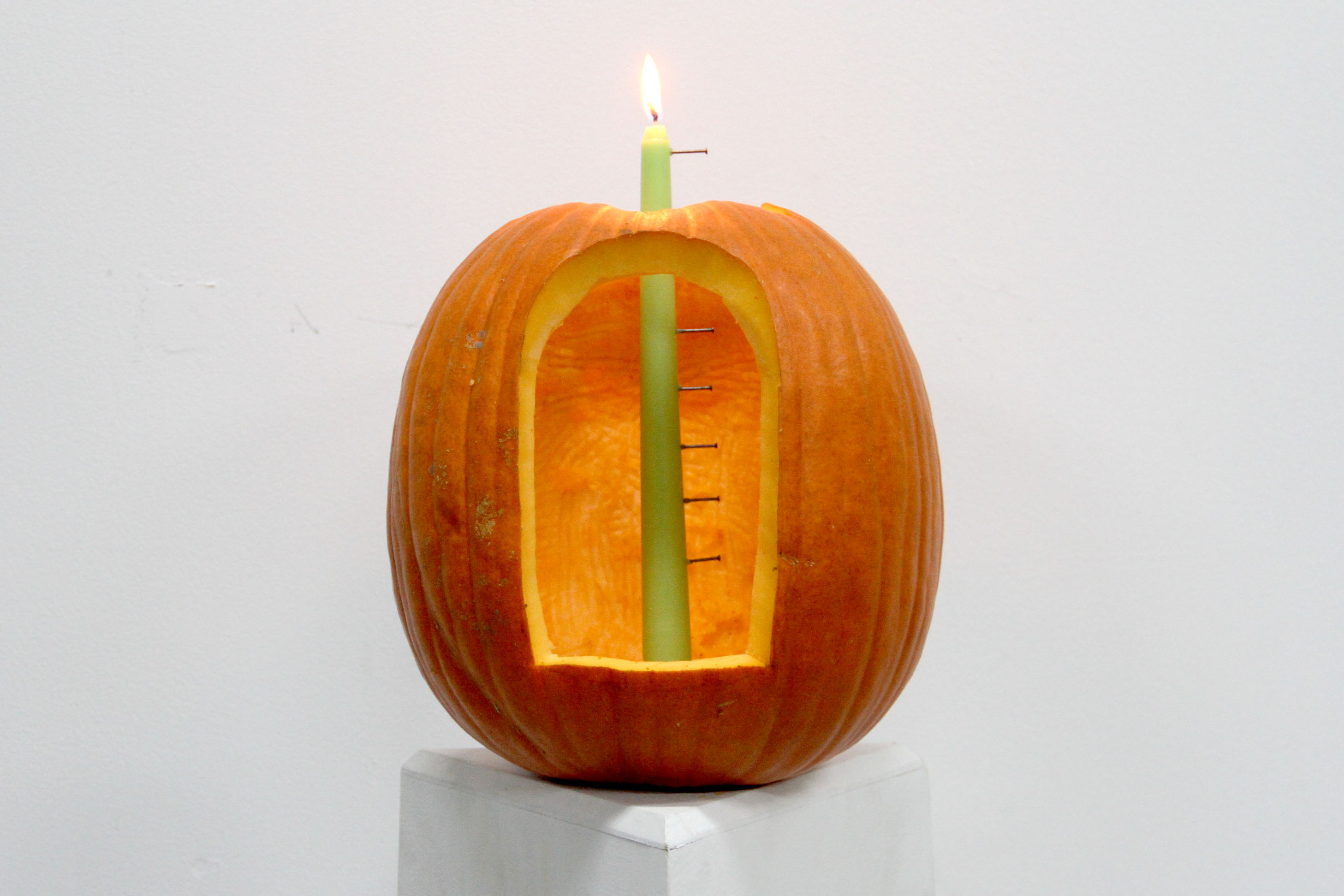 Image: Erin Woodbrey, Candle-o-Time-Being, pumpkin, candle, and nails, variable dimensions, photograph, carving and candle clock construction by Kate Conlon and Boyang Hou for Limited Time Engagement
Templates for Public Art: Vol. 3 – Publication and Virtual Exhibition
October 30 – November 31, 2020
@ Limited Time Engagement
Chicago, IL, USA
Please join Limited Time Enagment in the **LTE Haunted Corn Maze** for a launch party for the latest edition of Templates for Public Art. Friday, October 30th from 7 pm – 9 pm central time.
OCTOBER
Image: Erin Woodbrey, It matters what descriptions describe descriptions (After Staying with the Trouble), 2020, Cotton dyed with oak gall ink and iron and brick from a building site
CMCA Maine Biennial Exhibition – Group Exhibition
October 3, 2020 – May 2, 2021
@ Center for Maine Contemporary Art
21 Winter Street
Rockland, ME 04841 USA
CMCA Biennial Exhibition – "The 2020 edition of the CMCA Biennial features the work of 34 artists from 17 Maine communities. The selected artists were chosen from a pool of more than 500 individual submissions by jurors Nina Johnson-Milewski, owner, founder, and director of Nina Johnson Gallery, Miami, FL, and Kate McNamara, an independent curator and educator based in Providence, RI."
SEPTEMBER
Image: Erin Woodbrey, Studio View – The Fragment Series (Chicago) + The Carrier Bag Series, 2020
Home as Situation – Group Exhibition
October 1 – 31, 2020
@ Bolivar Art Gallery
University of Kentucky
School of Art / Visual Studies
236 Bolivar Street
Lexington, KY 40506 USA
AUGUST
Image Left to Right: Judy Pfaff, Venae cavae

, 2020;

Erin Woodbrey, The Carrier Bag Series, 2020; Wilder Alison, archived in the/hem bathe in tin/
, 2019
(im)materiality – Group Exhibition
Wilder Ailson
Anina Major
Judy Pfaff
Sarah Trigg
Erin Woodbrey
August 21 – October 31
@ Gaa Gallery Provincetown
494 Commerical Street
Provincetown, MA 02657 USA
FEBRUARY
Open Studios Thursday, February 20, 2020, 5-7 PM
Massachusetts Museum of Contemporary Art (MASS MoCA) Building 13, 2nd Floor
JANUARY
Artist in Residence, Massachusetts Museum of Contemporary Art (MASS MoCA)
2019
DECEMBER
Party Line – Group Exhibition, 201 Telephone Box Gallery, Strathkinness, Sunnyside, Scotland
Image: Erin Woodbrey,

The

(thuh)

Listening

(li·suh·nuhng)

Times (taimz), 2019, Inkjet print on newsprint

Party Line brings together ten artists who work across a range of material and process-based practices – from writing to working with wood, photography to print, performance to sculpture.

The exhibiting artists are: Beverly Chapman (UK), Chloe Laurence (UK), Danica Maier (UK), Daniela Cascella (IT/UK), Danielle Hark (USA), Erin Woodbrey (USA), Lada Wilson (UK), María Hrönn Gunnarsdóttir (ISL), Marika Borgeson (USA), Niamh O'Loughlin (UK). The group met at a residency at Hospitalfield Arts in Arbroath where the idea to show their work together at the 201 Telephone Box Gallery arose.
NOVEMBER
Artist in Residence, Hospitalfield, Arbroath, Scotland

AUGUST
Image: Erin Woodbrey Fragment (Men's Shirt Worn for Painting), 2019, India ink on fired porcelain formed from fabric and wood
The Fragment Series
August 30 – September 29
@ Gaa Gallery Provincetown
494 Commerical Street
Provincetown, MA 02657 USA
Gaa Gallery Provincetown is pleased to present The Fragment Series, a sculptural installation by Erin Woodbrey, in the Gaa Gallery Provincetown Project Space.
Erin Woodbrey (b. 1985, Portland, ME) is a New England-based visual artist whose cross-disciplinary works—videos, photographs, prints, and sculpture—are defined by their shared fascination with process and the lineage of learning and objects. Woodbrey's Fragments are intellectual explorations of what might be called cycle and residue: as the artist proceeds through the multiple steps of collecting, casting, shaping, and firing found material, deeply felt questions emerge of beginnings, endings, and the transformations that can sometimes eclipse finality with their suggestions of fluidity.
In The Fragment Series, Woodbrey utilizes an accelerated process of transformation, intense with physicality from its point of origin through its high fire evolution. The artist begins with a selection of everyday items, including old t-shirts and backyard branches, and dips them in liquefied porcelain before shaping them around wooden armatures and encasing them in multiple layers of slip. Woodbrey surrenders to the forces of heat and time in the kiln, where fabric and wood burn away, slumping and fusing to create fossil-like objects: organic transformations that simultaneously discard and memorialize their original forms. This two-pronged process of mediated recklessness and informed experiment is the conceptual frame for resultant objects that endure as enchanted, organic reliquaries bearing witness to the quotidian experience.
Erin Woodbrey was a 2018 recipient of a School of the Museum of Fine Arts Traveling Fellowship, and her work was most recently exhibited at the Center for Maine Contemporary Art, Rockland, ME; Gaa Projects Cologne in Germany; and Code Art Fair, Copenhagen, Denmark. Recent solo exhibitions include Leg, Limber, Lumber, Limb, Higgins Gallery Cape Cod Community College, Barnstable, MA; Time Mothers, Gaa Gallery, Provincetown, MA; Material Studies, Arena Gallery, Liverpool, UK; and Air of Another Planet, Gaa Gallery, Wellfleet, MA. Woodbrey received an MFA from the School of the Art Institute of Chicago in 2014, and her work is included in the public collections of Columbia College, Chicago; Provincetown Art Association and Museum, Provincetown, MA; and the Fundación ́ace Art Collection, Proyecto'ace, Buenos Aires, Argentina.
MARCH
Ain't No Use
opening March 22nd, 6-10pm
@ Crybaby
Genthiner Str. 36
10785 Berlin
"Rather like wishing to hammer a table together tidily, meticulously, with a craftsman's skill, and at the same time do nothing. But not so that they could say: 'Hammering is nothing to him,' but rather 'Hammering is real hammering to him, and at the same time it is nothing too,' which would of course make the hammering become even bolder, even more resolute, even more real, and, if you like, more crazy."
The exhibition Ain't No Use presents a collection of works that engage with the question of utility – inverting the attributes of functionality and through modification or commentary relating to their surrounding environment.
/
»einen Tisch mit peinlich ordentlicher Handwerksmäßigkeit zusammenzuhämmern und dabei gleichzeitig nichts zu tun und zwar nicht so, daß man sagen könnte: >Ihm ist das Hämmern ein Nichts<, sondern >Ihm ist das Hämmern ein wirkliches Hämmern und gleichzeitig auch ein Nichts<, wodurch ja das Hämmern noch kühner, noch entschlossener, noch wirklicher und, wenn du willst, noch irrsinniger geworden wäre.«
Die Ausstellung Ain't No Use versammelt Arbeiten, die sich mit der Frage nach Nutzbarkeit auseinandersetzen, Funktionszuschreibungen umkehren und sich mal modifizierend, mal kommentierend auf den sie umgebenden Raum beziehen.
with
Lotta Bartoschewski
Olga Jakob
Dargelos Kersten
John Schulz
Erin Woodbrey
organized by Samantha Bohatsch & Annelies Kamen
exhibition text by Ferial Karrasch
image credit – John Schulz
2018
DECEMBER
Artist in Residence, Samband Íslenskra Myndlistarmanna (SÍM) Reykjavík, Iceland
Image: Erin Woodbrey, Mother Window 2019
Supplemental Light – Group Exhibition, SÍM Gallery, Tuesday, December 18, 5 – 7 pm, Hafnarstraeti 16 101 Reykjaviík, Iceland
Image: Erin Woodbrey, Fountain, 2018
NOVEMBER
Hold, Run – Group Exhibition, Gaa Gallery Provincetown 494 Commercial Street Provincetown, MA, USA, November 10, 2018 – January 12, 2019. Reception on Saturday, November 24 from 3 – 5 pm.
Hold, Run examines the world-building capacities of sculpture and its ability to create, transform and occupy space: the blurred edges of what constitutes two and three dimensional forms, the life-like facsimile of the cast form as a stand-in for the human body, the transformation of found objects to convey ideas about use, history and the proposals of the future, the transcendent use of materials, and the ultimate passage of time and temporality seen through material resilience and impermanence. Exhibited artists include Esteban Cabeza de Baca, Isa Genzken, Peter Hutchinson, Gary Kuehn, Erika Wastrom, Gillian Wearing, Erin Woodbrey, and Peter Zimmermann.
CMCA Biennial Exhibition – November 3, 2018 – March 3, 2019 – "Taking place in the fall of even-numbered years, the CMCA Biennial is an open, statewide juried exhibition featuring work in all mediums produced by the selected artists in the past two years. A snapshot of Maine's vibrant contemporary art scene, the CMCA Biennial dates back to 1978 and is the longest-running juried competition in the state. Jurors for 2018 are Kate Green, Guest Director of Marfa Contemporary, Marfa, Texas, and Robin K. Williams, Ford Curatorial Fellow at the Museum of Contemporary Art Detroit, Detroit, Michigan."
Image: Erin Woodbrey, Fragment Series, 2017-18
AUGUST
Gaa Gallery Booth 064 at Code Art Fair, Copenhagen, Denmark – August 30 – September 2, 2018 – Three person exhibition featuring the work of Gary Kuehn, Dani (Leventhal) ReStack, and Erin Woodbrey
MAY
it went like this: the skyline was beautiful on fire at the Vermont College of Fine Art, May 9 – June 1, 2018 – 45 College St. Montpelier, Vermont.
APRIL
Dani Leventhal Restack + Erin Woodbrey – Quill Ins't Staying Now, Gaa Gallery Project Space Cologne, Germany, April 14 – June 30, 2018 – Große Brinkgasse 8, Köln, Germany.
Image: Erin Woodbrey, Mountain Chair, 2017-18
MARCH
Visiting artist at the Swiss Federal Institute for Forest Snow and Landscape Research, Birmensdorf, Switzerland.
IMAGE: wsl Storage facility for subfossil trees, 2018
JANUARY
2018 Traveling Fellowship from Tuft's University School of the Museum of Fine Arts.
IMAGE: I am a tree, 2017
2017
DECEMBER
VSC Fellowship Residency at Vermont Studio Center
IMAGE: Mountain, Mountain, 2017
NOVEMBER
Leg, Limber, Lumber, Limb, exhibition review by John Pyper for Delicious Line
OCTOBER
Leg, Limber, Lumber, Limb, solo exhibition at Cape Cod Community College, Higgins Art Gallery, Tilden Arts Center at Cape Cod Community College, 2240 Iyannough Road, West Barnstable, MA, October 5 –November 6, 2017.
IMAGE: installation view from Leg, limber, lumber, limb, 2017
SEPTEMBER
Time Mothers, solo exhibition at Gaa Gallery, 494 Commercial Street, Provincetown, MA, September 1 – October 8, 2017. Opening reception September 1, 6 – 9pm.
IMAGE: Time Mother, 2017
The Time Mother Take Magazine Feature by Alexa Harrison
MARCH
Gaa Gallery Project Space Cologne, Artist Residency, March – April 2017
2016
DECEMBER
Gaa Gallery, Cologne, Germany, The Grass is Green, November 19, 2016 – December 31
NOVEMBER

Blue Star Museum of Contemporary Art, San Antonio, Texas, Beneath Metropolis, November 4, 2016 – January 8, 2017
OCTOBER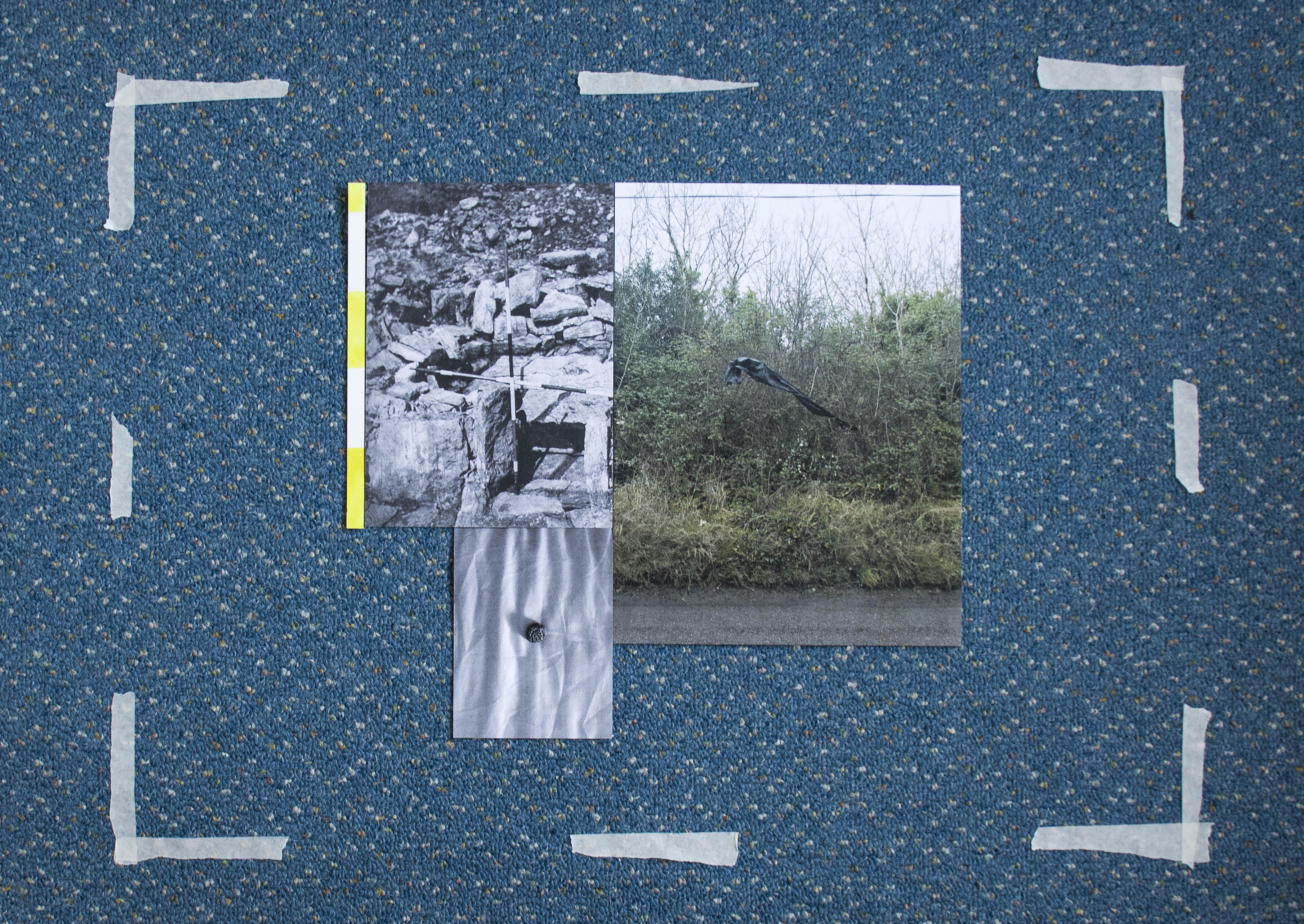 Arena Gallery, Liverpool, United Kingdom, Material Studies, October 28, 2016 – November, 12, 2016
Arena Gallery is pleased to present Material Studies, a solo exhibition of recent work by American artist Erin Woodbrey. Through a series of photographs and ceramic sculptures Material Studies observes and re-envisions the landscape as a site of both nature and document. Reception Friday, October 28, 2016, 6-8pm

MAY

Gaa Gallery, Provincetown, MA, Poetics of the Landscape, May 6 – 21, Opening reception will be held Saturday May 7 from 4 – 6pm.
Gaa Gallery, Wellfleet, MA, Summertime, May 28 – June 29, Opening Reception, May 28 from 6 – 8pm
APRIL

Gaa Gallery Cologne Project Space, Cologne Germany
MARCH
Artist in Residence at the Burren College of Art, Ballyvaughan, Co. Clare, Ireland
FEBRUARY
Internationale Papierkunstbiennale, Haacht, Belgium, February 21 – 28
2015
Earth to Earth, Higgins Art Gallery, Cape Cod Community College, Barnstable, MA, USA
JULY

Air of Another Planet, Gaa Gallery, July 2 – 19, Opening Reception July 2, 6-8pm, 230B Main Street Wellfleet, MA.
JUNE

A Call For Drawings, University of the Arts Utrecht, Basis Voor Actuele Kunst – June 24 – July 12, Symposium – Drawing Conclusions, June 24, 12 – 5pm, Lange Nieuwstraat, Utrecht, Netherlands
2014
DECEMBER

Benefit Exhibition, International Print Center New York, November 21 – December 13, 2014, Opening Reception: Thursday, November 20, 6-8 pm, 508 West 26th Street, 5th Floor.

NOVEMBER

Holiday Sale, School of the Museum of Fine Arts, Boston, MA November 20 – 23, 230 the Fenway, Boston, MA. More information can be found here.

SEPTEMBER

Clouds, ArtSTRAND, Provincetown, MA, September 26 – October 15, Opening Reception September 26, 6-9pm, 494 Commercial Street, Provincetown, MA
AUGUST

Undercoat, Solo Show, Gallery 10, Truro, MA, August 11- August 25, Opening Reception August 14, 4-6pm, 10 Meetinghouse Road, Truro, MA
JULY

Reflections of Now, Juried by Sarah Lutz and Richard Baker, The Gallery at Castle Hill, Truro, MA, July 15 – July 28, Opening Reception July 17, 4-6pm, 10 Meetinghouse Road, Truro, MA.
JUNE
Skywalker Gala, June 7, 7 PM – 9:30 PM @ Mana Contemporary, 2233 S. Throop Street, Chicago, IL. Benefit to support Threewalls gallery. In with the lot of them is a special version of Energy Assessment (Door). Bidding starts here!
APRIL

MFA Thesis Exhibition, Sullivan Galleries, 33 S. State Street #7, Chicago, IL, April 26–May 14, 2014, See more!
2013
NOVEMBER
Artist talk: Quo· tid· i·an, School of the Art Institute of Chicago, 280 S. Columbus Drive, Chicago, IL, November 21, 12:15pm
SEPTEMBER
UPCOMING SHOW: Paper Tradition and Experiment at the Arka Gallery, Vilnius Lithuania, October 1 – 19, 2013
AUGUST
Monumental Idea in a Miniature Book goes to Spain!
The Domestic Tarot was selected for another installment of MIMB's exhibition tour. Check out the catalog here.
JULY
Artist of the week @ IPCNY!
JUNE
UPCOMING SHOW: New Prints/New Narratives at the International Print Center, New York.
The show will be up June 13th – August 9th. On Thursday June 13 there will artists talks in the gallery from 5 – 6pm, and an opening reception from 6-8pm. If you are in New York this month or next please stop by. The gallery is located at 508 W26th Street. For more information about the show visit www.ipcny.org.