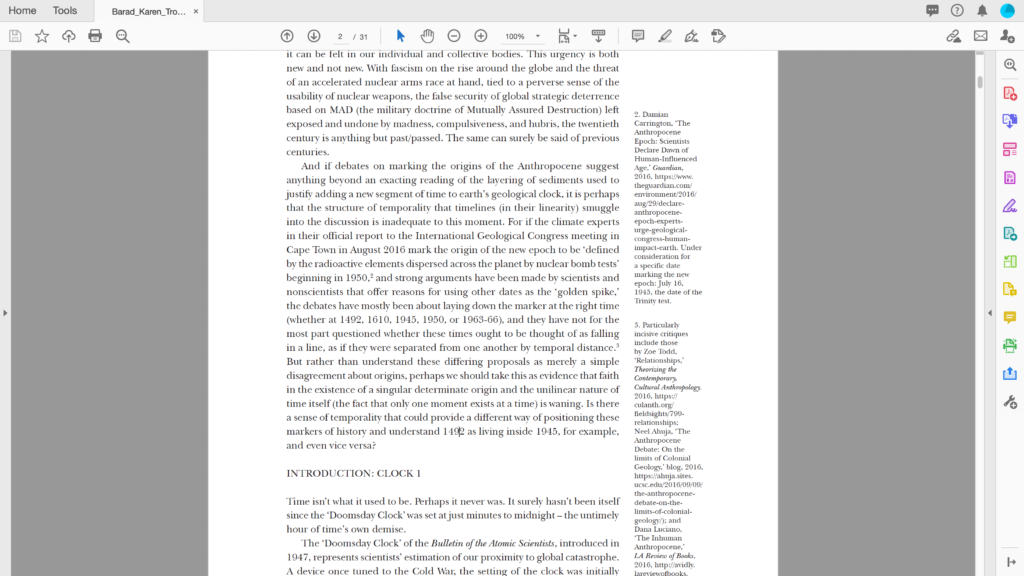 from Troubling Time/s and ecologies of noThingness: re-Turning, re-membering, and facing The Incalculable by Karen Barad, 2018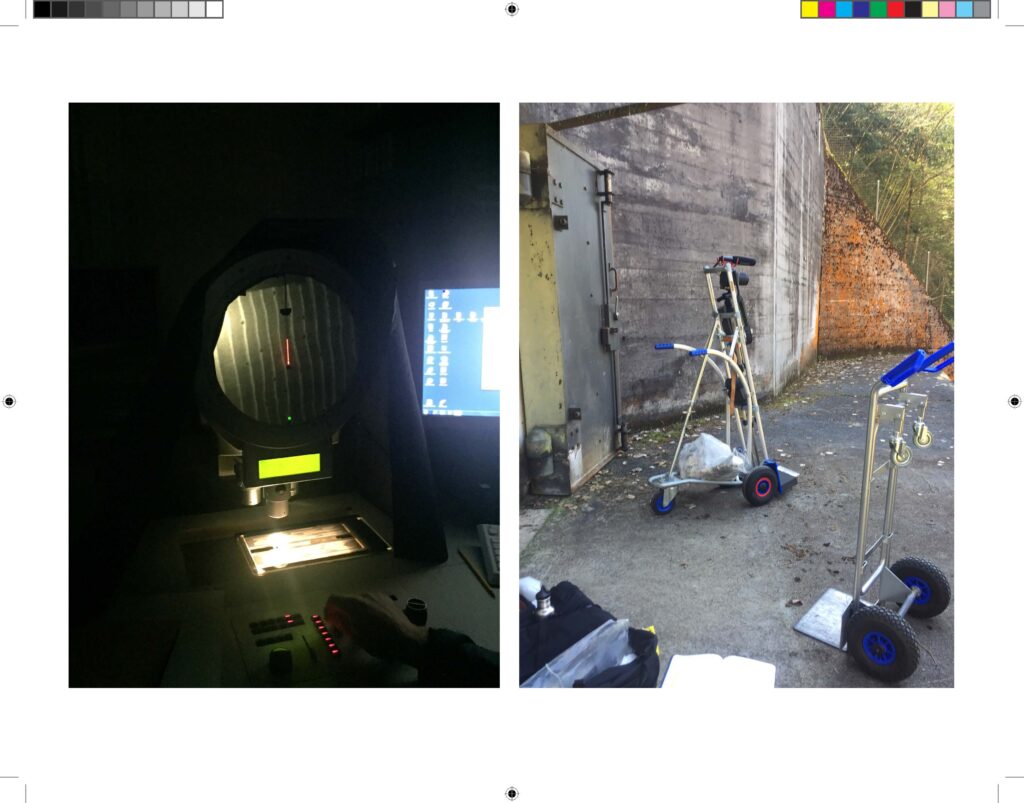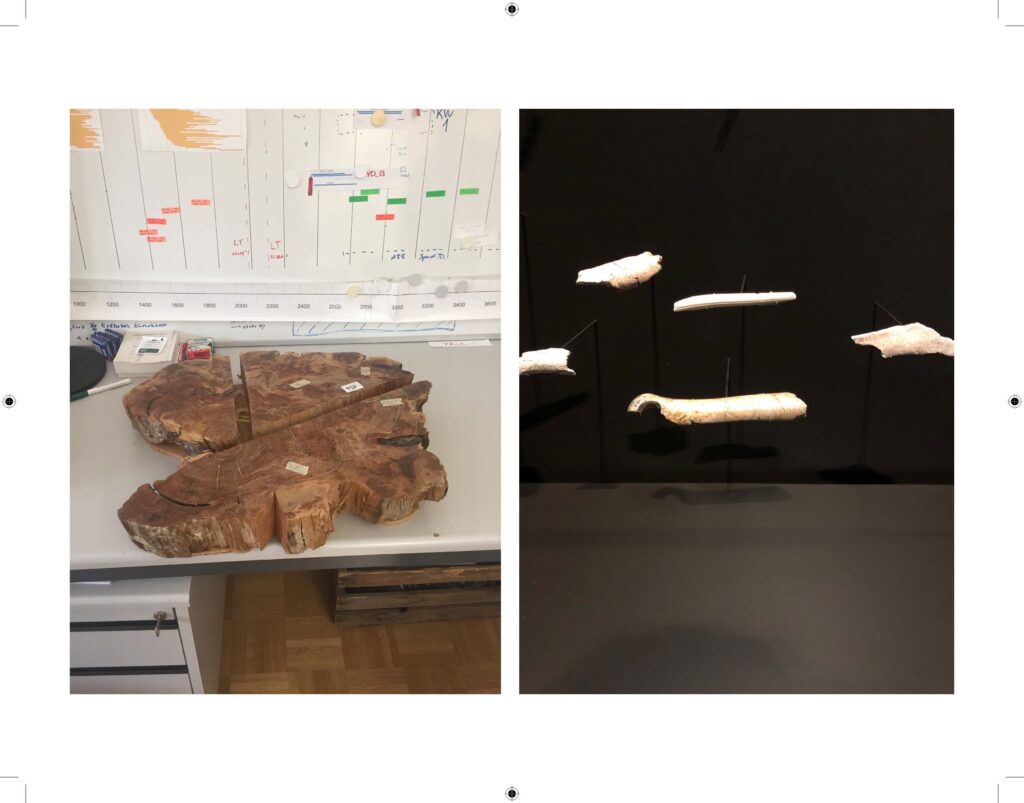 Through examining the history of the earth and how humans have shaped and are shaping the environment, temporal, corporeal, and spatial notions of history, time, and site are increasingly moving away from linearity into a complex web of relations – multi-directional, simultaneous and fragmented. In looking backward, we also look forward, and in looking forward, we look backward. The possibility of moments existing within one another is not imperceivable and is made visible by a close examination of the material and immaterial world. Before Present is an ongoing series centered around the 2013 discovery of a 13,000-year-old subfossil pine forest in Zürich's Binz neighborhood. The unprecedented finding unearthed 257 ancient pine stumps at a building site at the foot of the Uetliberg mountain and dates back to the end of the Pleistocene and the beginning of the Holocene.
Before Present, 2018, three-channel video installation, excerpted mock-up
Mock-up for a three-channel video installation featuring footage of a storage facility at the Swiss Federal Institute for Forest, Snow, and Landscape Research. The storage facility, a former Cold War munitions bunker, currently houses tree samples, including the specimens from the 2013 discovery of a sub-fossil pine forest in Zürich, Switzerland. Dating back to the end of the end of the last ice age, The Biz Pines, once living, encapsulated in successive layers of clay and sediment, entombed underground; now housed, once more underground, in a facility first built to house ammunition, the space illuminates the many complexities, layers of history and time that can be in embedded in a site, its contents, the environment and in architecture. In its final form, the installation will provide a spatial and time-based facsimile of the location where the trees are now and include images of micro-sections and density samples taken from the trees. Specimen images courtesy of the Swiss Federal Institute for Forest Snow and Landscape Research (WSL) This project is funded in part by Tufts University's School of the Museum of Fine Arts, Boston 2018 Traveling Fellowship., MA.
Before Present, 2018, storage facility site images
Before Present, 2018-19, artist book mock-up, including site images from the storage facility and excavation site of Binz Pines and an imagined documentation protocol.